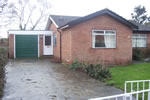 Awww. Our first house.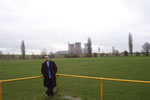 A scintillating view of Didcot Power Station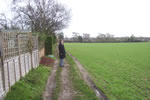 A Wallingford field somewhere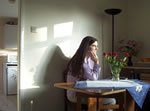 Valentine's Day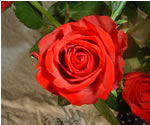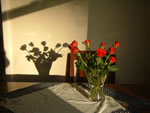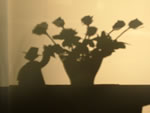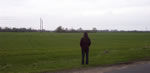 On the way home from Milton Manor, Easter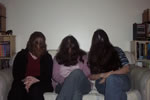 Visit from Alice and Miriam, April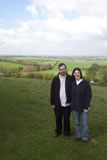 Streatley Hill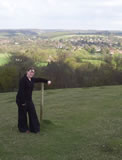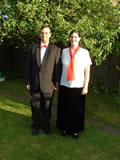 Our last Thames Vale Singers concert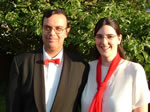 Shropshire, May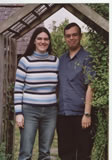 On top of Bury Ditches
Emily at home, June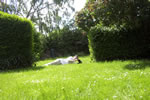 In the garden with Woody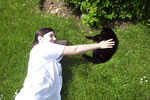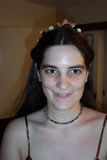 Emily models her bridal tiara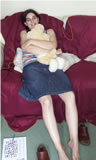 Relaxing with Dog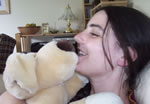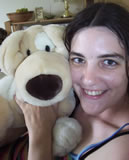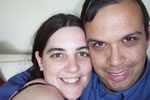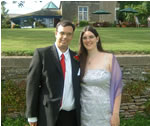 Us at Ewan's wedding, August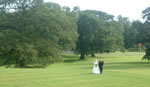 The happy couple. (You can just about see them.)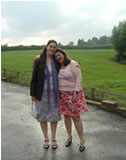 Emily with Emily...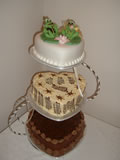 ...at Gavin & Tor's wedding, September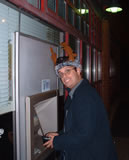 My stag night (antlers courtesy of Holly)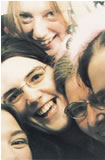 Emily's hen night