2016
---
It's just the way that the year goes round...
Edward (3) is growing up fast! This year he started pre-school, where he has settled in well, and he has moved out of our bedroom and in with his biggest brother. He enjoys playing outside whatever the weather, but has also inherited his brothers' love of screens. He is very accurate with the mouse, and likes to play games on the CBeebies website. He often opts to play the Gaelic version of the games so we think he may be teaching himself a second language. Edward's favourite thing at the moment is probably 'letter sounds' (phonics). He's now trying to read simple words with picture prompts: "h-e-n…..chicken!". Edward won his first art competition this year for his portrait of Her Majesty the Queen, on the occasion of her 90th Birthday (in the abstract expressionist style). He then went on to scoop another prize in the Miller Homes star decorating competition at pre-school. His piece was untitled, and involved large quantities of glue and sparkles.
Daniel (7½) is now in year 3, which meant moving over the road to the 'Junior Side'. He continues to be a star pupil at school, frequently coming home with prizes for getting three ticks on the smiley face board. We need sunglasses to read his school reports as they are so glowing. He has recently started learning the violin at school, and has made great progress in his swimming lessons. Daniel is very determined and knows what he wants. His goal for this term was to be the last person in school still wearing shorts, a feat he achieved at the end of November when it was minus four outside. As we go to press he is still wearing his shorts every day. He is still an eager Beaver and enjoys all the associated camps and activities. He is following in his brothers' (and father's) footsteps with his recently discovered love of Doctor Who, which means James is watching all the old episodes for at least the fourth time (not that he seems to mind).
Thomas (9½) is happiest when he is in front of his tablet playing a game called 'Geometry Dash'. Despite his repeated attempts to explain it to us in great detail, and frequent updates relating to his latest achievements, we're not really sure what it's all about. It seems to involve controlling a block which is travelling at high speed through a colourful, angular world to a soundtrack of techno music. Thomas grudgingly accepts that there are other things that must be done in life, and continues to do well at school when the topic interests him. His teaching assistants all seem to love working with him, and he is making good progress. He now has a best friend in his class who also has autism and who shares some of the same difficulties. As a result he is beginning to understand himself and his way of experiencing the world a little better. He still attends Cubs, and was presented with his Chief Scouts Bronze Award (the highest award which can be gained by a Beaver). He (somewhat reluctantly) participates in swimming lessons, and is learning the guitar at school. Thomas still struggles when things aren't the way he would like them to be, but he is learning to deal with such situations more calmly.

Joshua (11½) is just about at the end of his first term at secondary school, where he has apparently settled in well – although more often than not we get monosyllabic grunts in response to questions about his day. Homework can be a challenge, as can organisation, but the school have been very supportive in meeting his needs. He still struggles with his handwriting, and so we have bought him a laptop which he will be allowed to use in class, and which will hopefully improve speed and definitely improve legibility. After making good progress over a number of years he has decided to give up the Tae Kwon Do and swimming for the moment so that he can concentrate on his music - he sings with a local youth choir and you'll often find him ensconced on the sofa, strumming his guitar. He moved from Cubs up to Scouts this year, and is enjoying some of the more challenging activities which the older children undertake, such as building their own shelters to sleep in. Being a Scout also brought the opportunity to participate in sailing sessions at a local reservoir in the summer. He enjoys sharing a room with Edward and they will often be found snuggled up together reading bedtime stories late into the night.
Emily is still working part time as Premises Manager at the church next door. She keeps it interesting by finding little projects for herself, such as updating the church directory, creating an online mega-rota of all the church rotas, and messing about with the website a bit. Other than that it's organising hall bookings, emptying bins, and making sure we don't run out of toilet paper. The church has recently committed itself to a major development project, which could mean some extra hours over the next year. Emily still sings in the Community Gospel Choir, and spent a day in July recording an album with them which will be out early next year.
James has seen his freelance intake go up fairly substantially this year, mostly because so many famous people have died. He's developed a reputation as someone who'll have a go at anything, however warped the result! James is also a section editor for the recently launched Doctor Who Companion, where he writes (unpaid) articles for them when he has the time. He still plays piano for Didcot Baptist Church and leads worship a few Sundays a year - including his first full service back in the spring, which was fun, if exhausting and somewhat nerve-wracking. You can read his Metro portfolio at http://metro.co.uk/author/james-baldock.
This year, it's all been about the hostelling. After a night in London in the spring we went on an epic two-week pilgrimage around Yorkshire, Cumbria and Northumberland (with a couple of forays across the Scottish border) at the start of the summer holidays. We bedded down at five different hostels along the way and saw all manner of Roman remains, castles, priories and drystone walls. We also found time to get down to Cheddar for October half term, where there were caves, cliffs and an abundance of cheese. This year we did Greenbelt a little bit differently, with only Emily and Joshua going for the whole weekend. James brought the others along for the final day, which made things much less stressful than in recent years. Joshua's highlight was seeing Lorraine Bowen, the 'Crumble Lady' from Britain's Got Talent. We've also made the most of our annual passes at Legoland (thank you Tesco), and especially enjoyed taking both sets of grandparents with us and subjecting them to a soaking on Pirate Falls.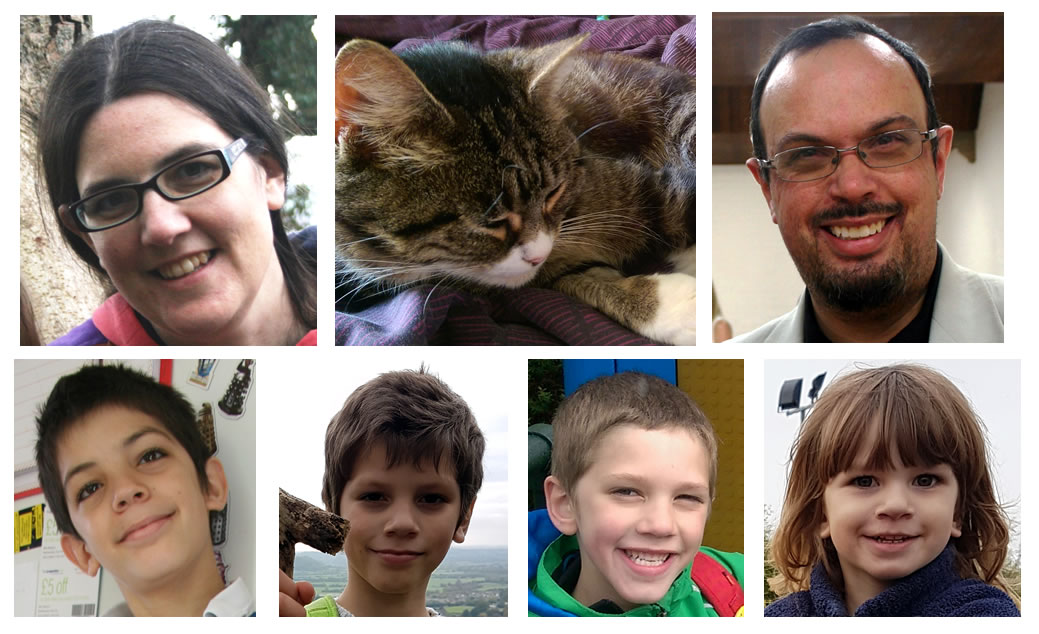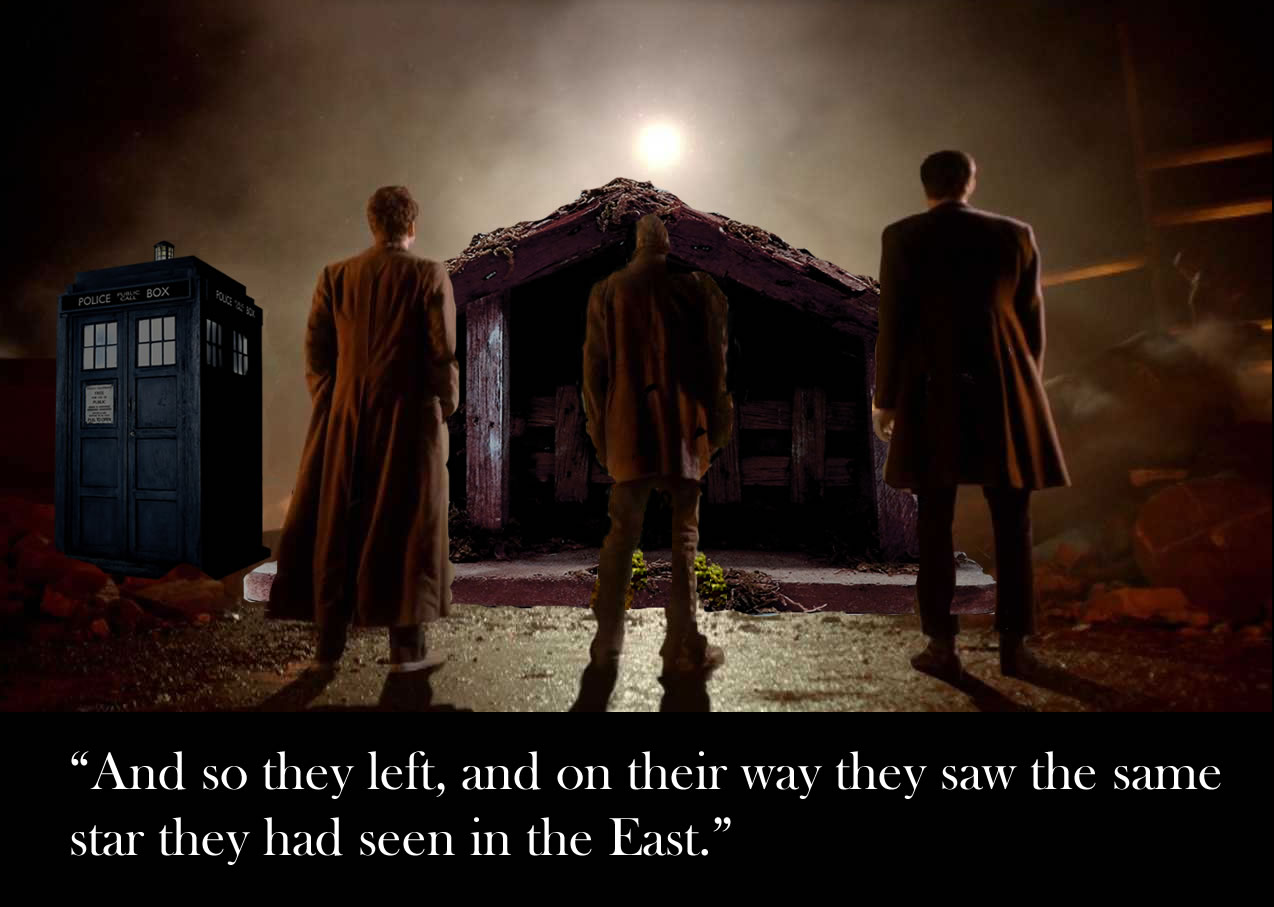 | | | | |
| --- | --- | --- | --- |
| | | | |
---