The Advent wind begins to stir
With sea-like sounds in our Scotch fir,
It's dark at breakfast, dark at tea,
And in between we only see
Clouds hurrying across the sky
And rain-wet roads the wind blows dry
And branches bending to the gale
Against great skies all silver pale
The world seems travelling into space,
And travelling at a faster pace
Than in the leisured summer weather
When we and it sit out together,
For now we feel the world spin round
On some momentous journey bound -
Journey to what? to whom? to where?
The Advent bells call out 'Prepare,
Your world is journeying to the birth
Of God made Man for us on earth.'

And how, in fact, do we prepare
The great day that waits us there -
For the twenty-fifth day of December,
The birth of Christ? For some it means
An interchange of hunting scenes
On coloured cards. And I remember
Last year I sent out twenty yards,
Laid end to end, of Christmas cards
To people that I scarcely know -
They'd sent a card to me, and so
I had to send one back. Oh dear!
Is this a form of Christmas cheer?
Or is it, which is less surprising,
My pride gone in for advertising?
The only cards that really count
Are that extremely small amount
From real friends who keep in touch
And are not rich but love us much
Some ways indeed are very odd
By which we hail the birth of God.

We raise the price of things in shops,
We give plain boxes fancy tops
And lines which traders cannot sell
Thus parcell'd go extremely well
We dole out bribes we call a present
To those to whom we must be pleasant
For business reasons. Our defence is
These bribes are charged against expenses
And bring relief in Income Tax
Enough of these unworthy cracks!
'The time draws near the birth of Christ'.
A present that cannot be priced
Given two thousand years ago
Yet if God had not given so
He still would be a distant stranger
And not the Baby in the manger.
(John Betjeman)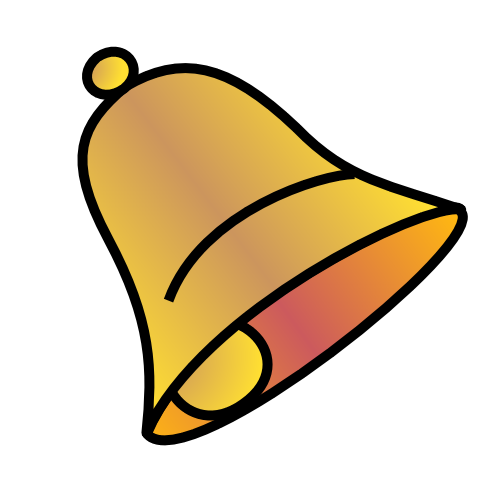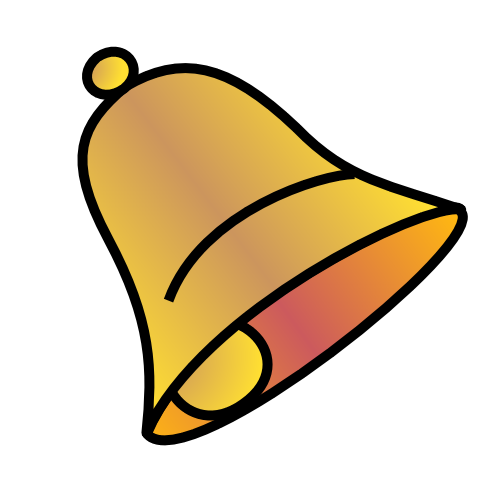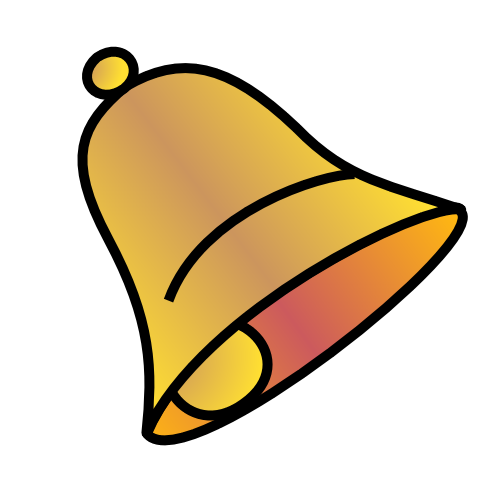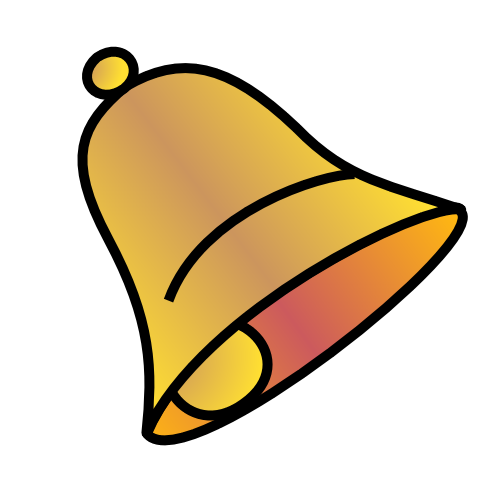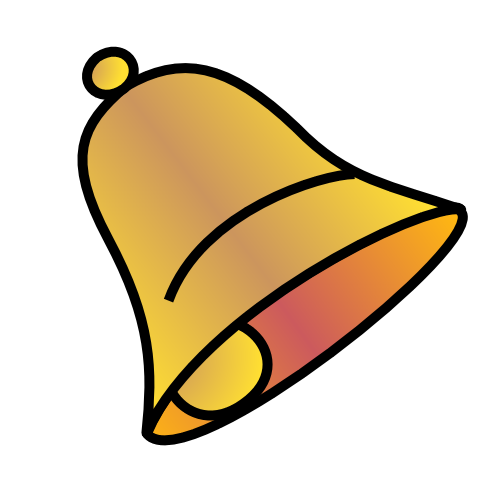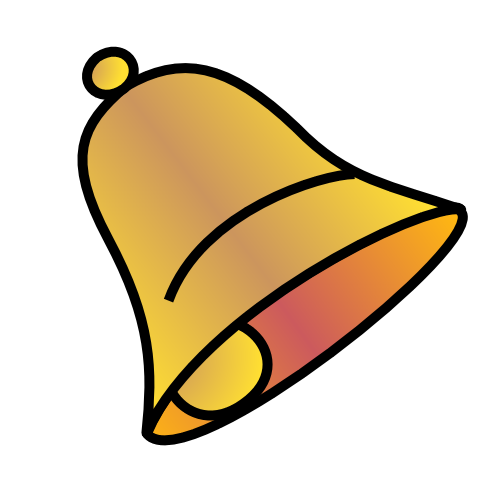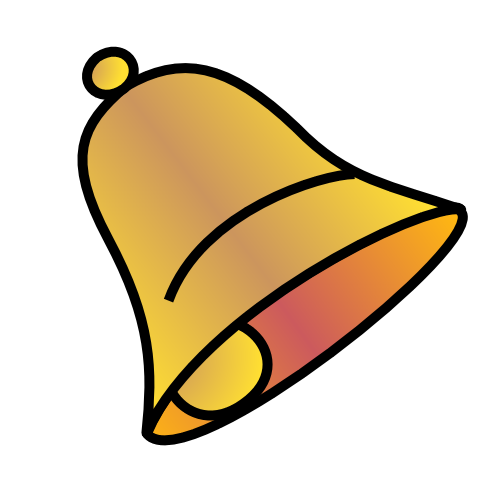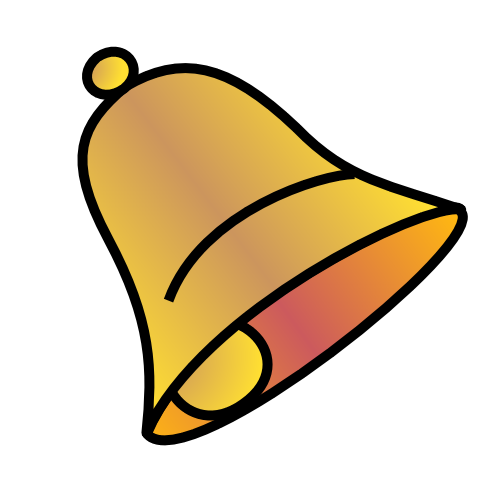 Adapted from 'Christmas in NW1' by Alan Bennett
Scene: The home of Simon and Joanna Stringalong. Simon is on the telephone. Joanna is on the gin. Neither is very happy.
Simon: She must be out.
Joanna: A schoolteacher? Where?...Let it ring.
Simon: …she could be anywhere - oh hello. Is that Jessica's teacher? This is Simon, Jessica's father. I'm sorry if I'm ringing at an impossibly late hour….
Joanna: It's only half past eight!
Simon: …I just hope I'm not interrupting a candlelit dinner a deux. But what I'm ringing about, Miss…Pru. (To Joanna) She says I've to call her Pru.
Joanna: Pru!
Simon: What I'm ringing about, Pru, is that we've just put little Jessica to bed in what quite honestly was a very distressed condition. She came home from school with this letter…
Joanna: Letter!
Simon: …about the nativity play. All pretty straightforward. I probably wouldn't even have read it…
Joanna: No.
Simon: …only, Joanna, my wife, gave it to me so I glanced through it to see what part Jessica was playing. But I couldn't find her. I couldn't find her at all. It was only when I got right to the very end, the bottom of the bill as it were, that I came across her name; 'Pauline Greenwood, Kevin Strutt, Charlotte Hindle and Jessica Stringalong - Icicles'. Now Joanna, my wife, and I may be getting hold of the wrong end of the stick, Pru, and it may be these icicles have a sizable part to play in the action, but judging from the billing it doesn't look like it.
Joanna: What do these icicles do?
Simon: Sorry, that was my wife. The icicles do what? They drip. I see. (To Joanna) They drip.
Joanna: Oh!
Simon: Do they drip verbally? No? Ah. What is worrying Mrs Stringalong and myself, Pru, is that in last year's show Jessica had quite an interesting part as…
Joanna: A Bethlehem housewife.
Simon: A Bethlehem housewife. We hear a lot about falling educational standards and…now we find that last year Jessica played a housewife and this year she just drips. What kind of progress is that?
Joanna: Jessica had a long speech last year.
Simon: Last year she had quite a bit to say. What was it, Joanna?
Joanna: "You can't move in the middle of Bethlehem. I understand there's not a bed to be had."
Simon: "You can't move in the middle of Bethlehem. I understand there's not a bed to be had." And there was a bit more (and I'm not sure this didn't come off the top of Jessica's little head): "Next thing you know they'll be sleeping in the stables." That was about the gist of it…Quite an interesting part, with a significant piece of plot-laying. Which Jessica did superbly. Very clear. Very sharp. "You can't move in the middle of Bethlehem. I understand there's not a bed to be had. Next thing you know they'll be sleeping in the stables." And this year she just drips. It's so disappointing….We….were looking forward to this Yuletide to see what she made of a more taxing role. I'm sure she'll throw herself heart and soul into the part.
Joanna: But why isn't there more of a part for her to throw herself heart and soul into? Pru.
Simon: My wife again, I'm afraid. She's a bit upset, yes. I imagine from the cast list you are filling out the gospel story a little. Icicles hanging on the wall, Dick the Shepherd blowing his nail and so on?....Now who else is in the gospel story?
Joanna: Who is playing Mary?
Simon: Who is playing Mary as a matter of interest? Tracey Broadbent!
Joanna: Tracey Broadbent!
Simon: Yes we do know Tracey as a matter of fact…I have a very vivid memory of Tracey as Herod in last year's offering….Let's get back to the icicle, the part for which you've got her pencilled in. What is it hanging from? I see…I'm not sure that we are totally in agreement with that, Pru. Mrs Stringalong's father is quite prominent in wholesale floor coverings and I think we would feel that if Jessica was going to be involved in making a direct political statement, even if it's only by dripping in silence, then we might have to keep her at home. No, Pru. We are not just talking about a nativity play. We are talking about the most precious thing in the world, a child's mind.
Joanna: Forget it.
Simon: No, I'm sorry. That is final. Pickets? What sort of pickets? (To Joanna) There's a part as a picket….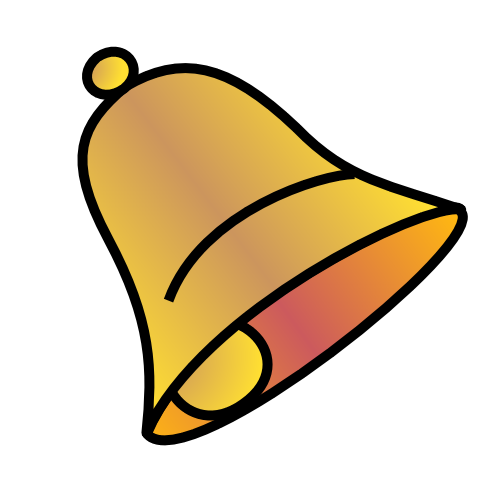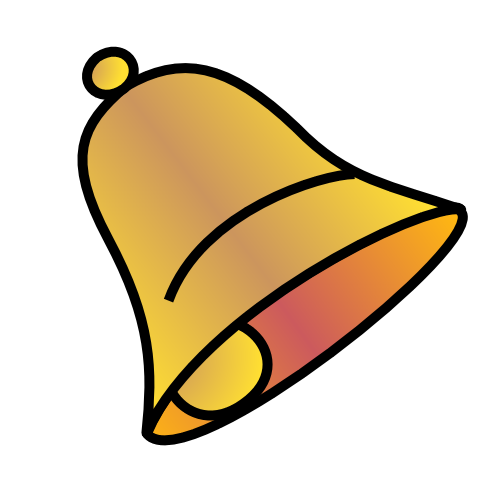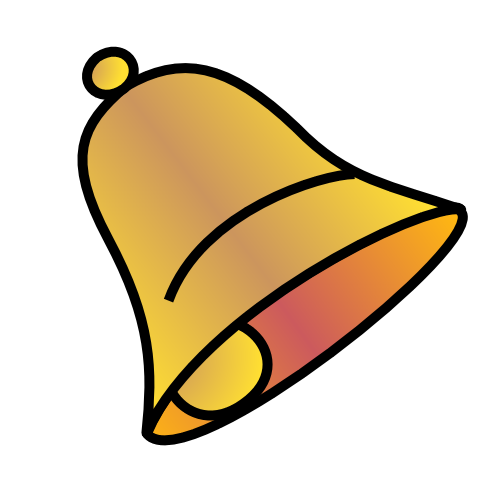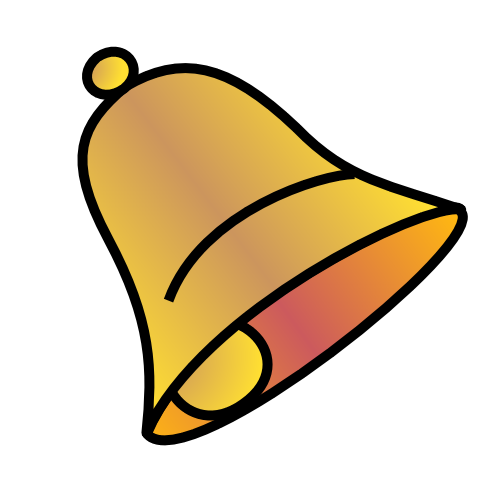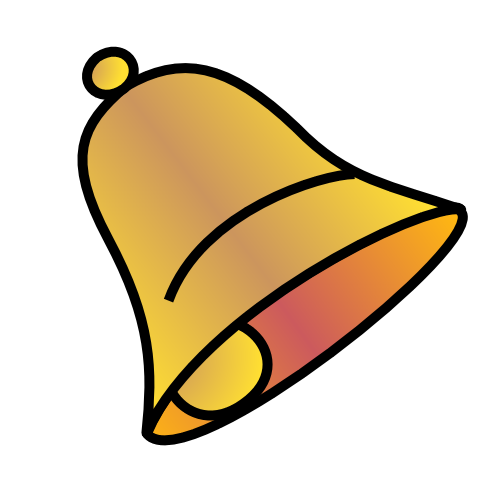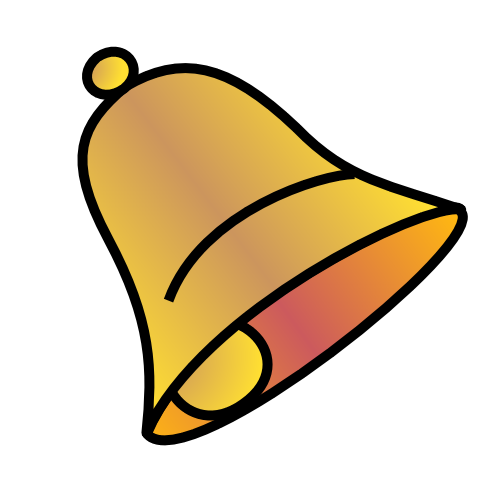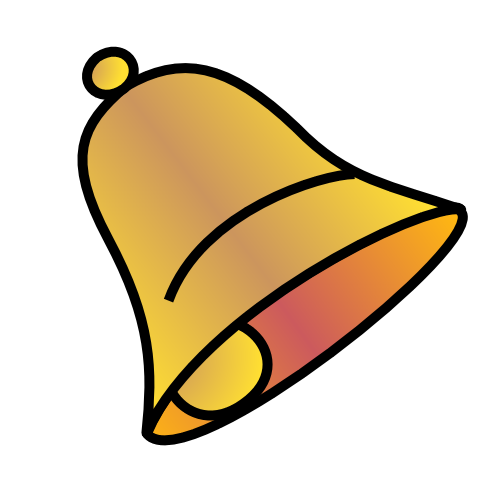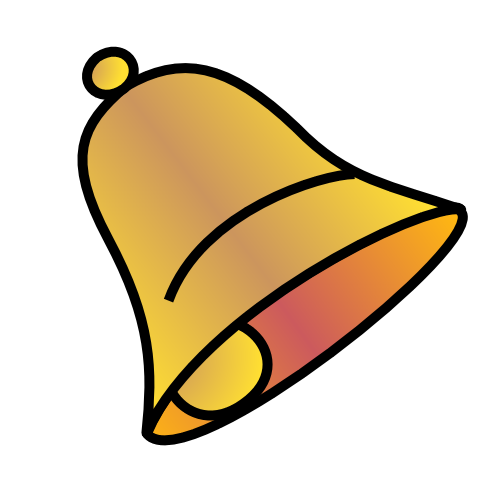 Come, Immanuel
Come, Immanuel, God with us to be.
Come down from paradise and occupy
this dirty stable of humanity.
Come and live rough, as we do: come and die.
Come and be lonely as an orphaned child.
Come to where grief is harvested and stored.
Come to where empty agèd minds run wild.
Come to the hospice and the cancer ward.
Come, flee from tyrants as a refugee.
Come, be betrayed by those you counted friends.
Come and be tortured with no amnesty.
Come as the means to justify all ends.
Come and be broken like a Christmas toy.
Come, be completely human—then we'll know
your sorrow may bring hope of lasting joy
and God above is God with us below.
(Godfrey Rust)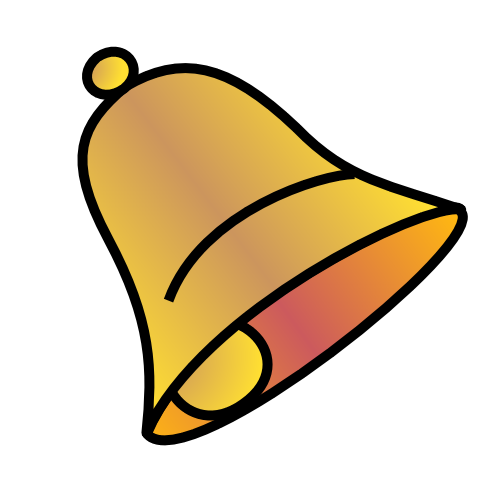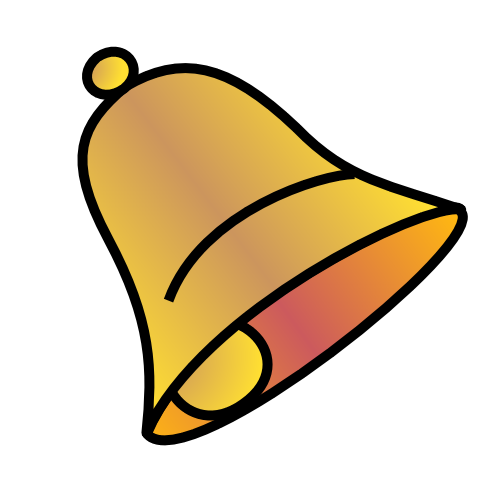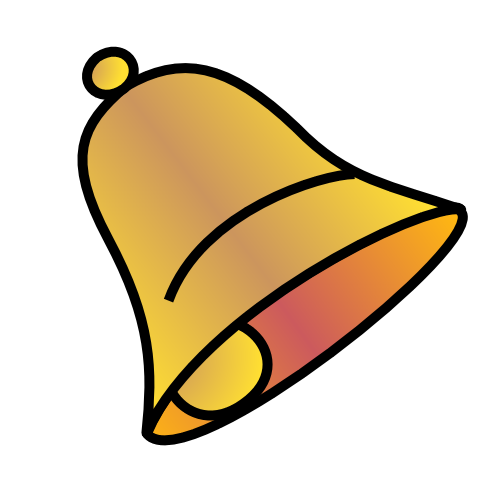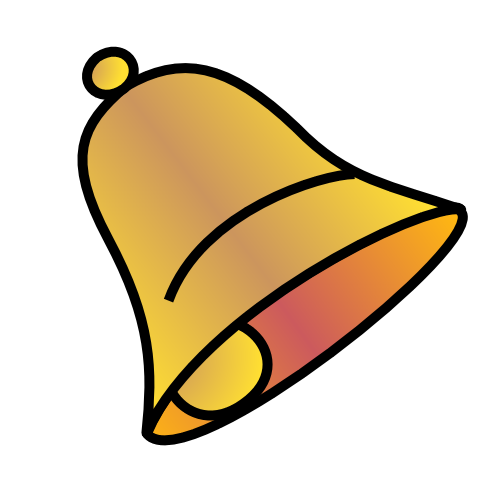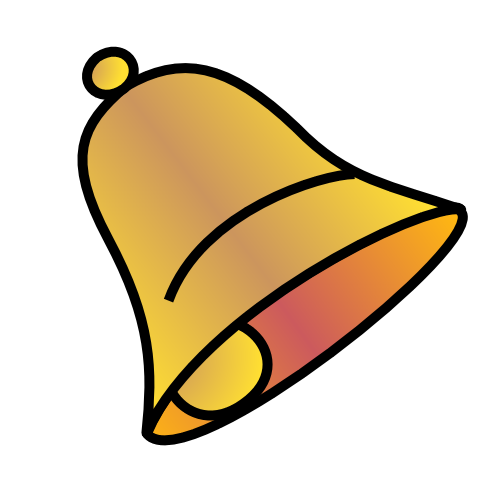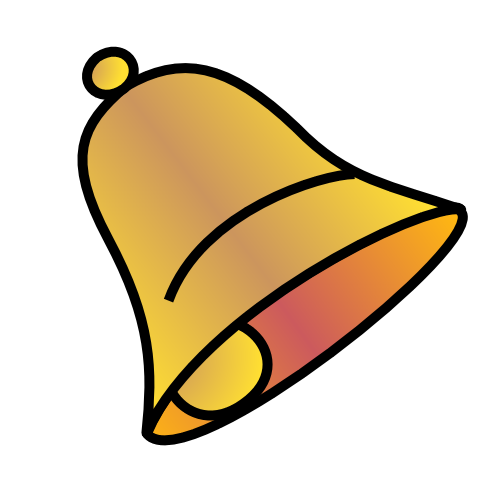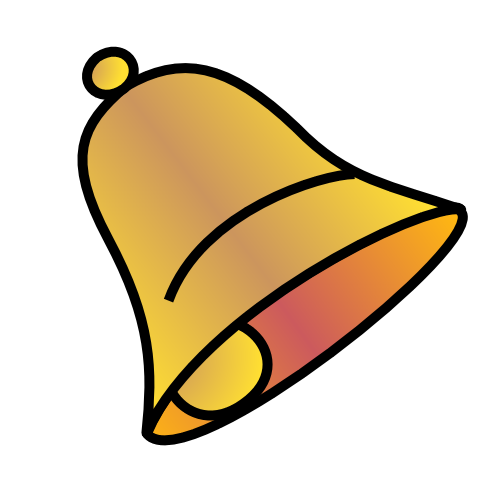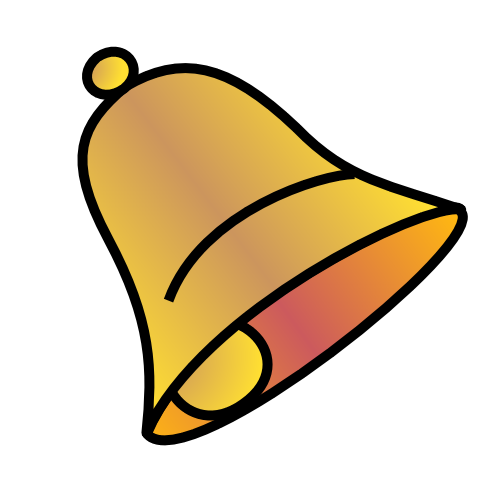 Christmas Eve in Cloistersham
A few strange faces in the streets; a few other faces, half strange and half familiar, once the faces of Cloisterham children, now the faces of men and women who come back from the outer world at long intervals to find the city wonderfully shrunken in size, as if it had not washed by any means well in the meanwhile. To these, the striking of the Cathedral clock, and the cawing of the rooks from the Cathedral tower, are like voices of their nursery time. To such as these, it has happened in their dying hours afar off, that they have imagined their chamber-floor to be strewn with the autumnal leaves fallen from the elm-trees in the Close: so have the rustling sounds and fresh scents of their earliest impressions revived when the circle of their lives was very nearly traced, and the beginning and the end were drawing close together.
Seasonable tokens are about. Red berries shine here and there in the lattices of Minor Canon Corner; Mr. and Mrs. Tope are daintily sticking sprigs of holly into the carvings and sconces of the Cathedral stalls, as if they were sticking them into the coat- button-holes of the Dean and Chapter. Lavish profusion is in the shops: particularly in the articles of currants, raisins, spices, candied peel, and moist sugar. An unusual air of gallantry and dissipation is abroad; evinced in an immense bunch of mistletoe hanging in the greengrocer's shop doorway, and a poor little Twelfth Cake, culminating in the figure of a Harlequin - such a very poor little Twelfth Cake, that one would rather called it a Twenty-fourth Cake or a Forty-eighth Cake - to be raffled for at the pastrycook's, terms one shilling per member. Public amusements are not wanting. The Wax-Work which made so deep an impression on the reflective mind of the Emperor of China is to be seen by particular desire during Christmas Week only, on the premises of the bankrupt livery-stable-keeper up the lane; and a new grand comic Christmas pantomime is to be produced at the Theatre: the latter heralded by the portrait of Signor Jacksonini the clown, saying 'How do you do to-morrow?' quite as large as life, and almost as miserably. In short, Cloisterham is up and doing...
(Charles Dickens)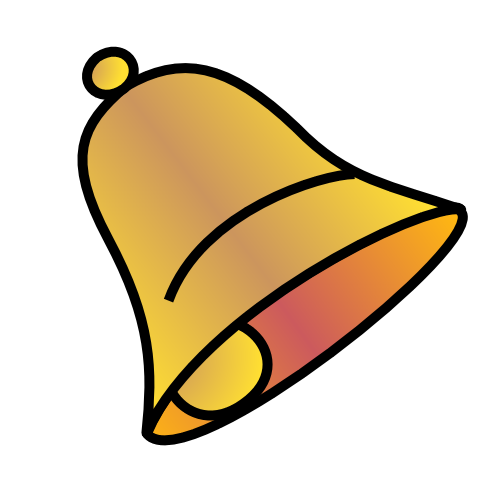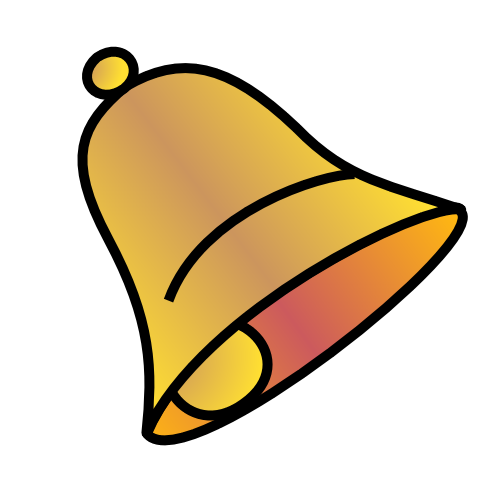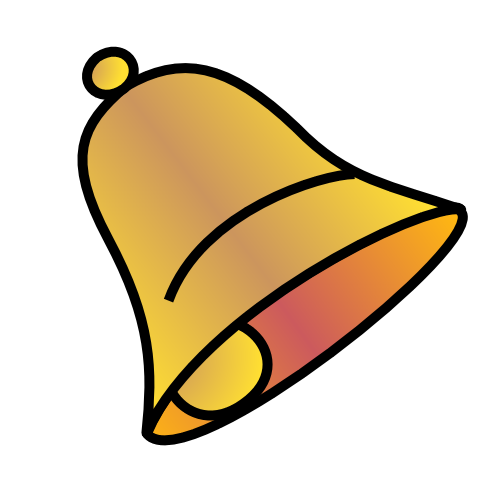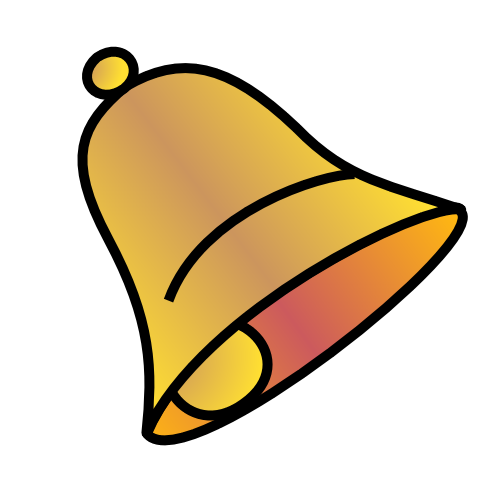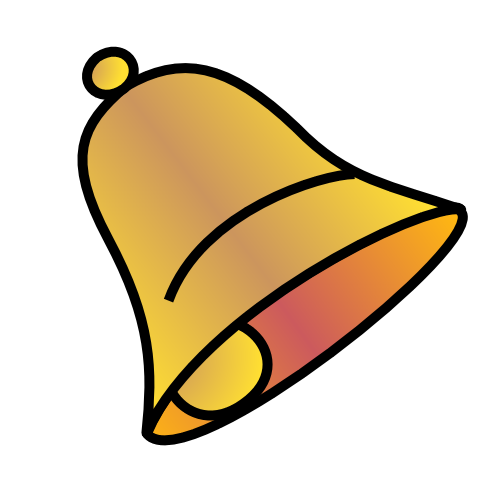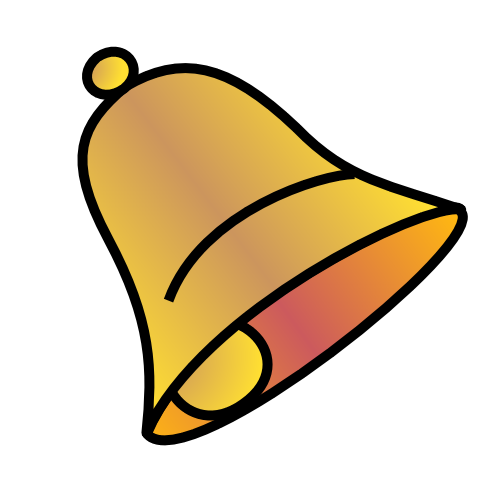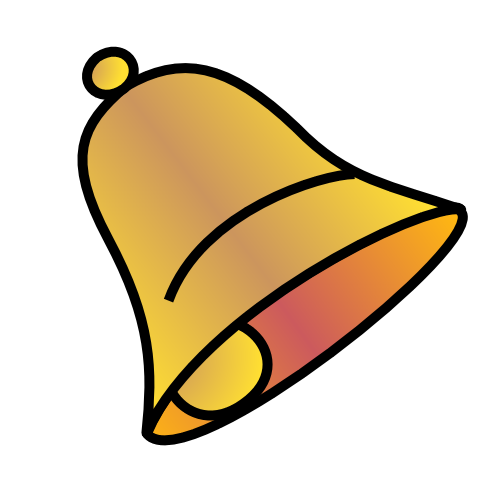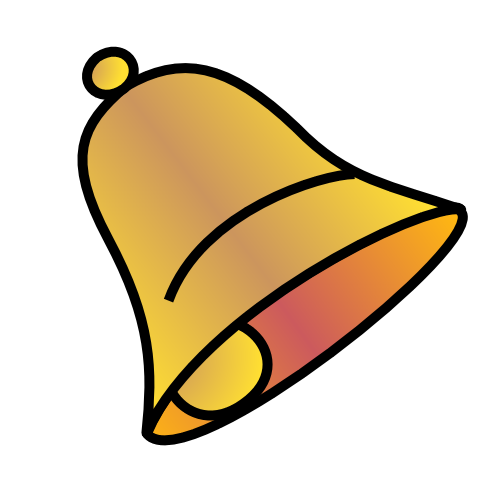 BC : AD
This was the moment when Before
Turned into After, and the future's
Uninvented timekeepers presented arms.

This was the moment when nothing
Happened. Only dull peace
Sprawled boringly over the earth.

This was the moment when even energetic Romans
Could find nothing better to do
Than counting heads in remote provinces.

And this was the moment
When a few farm workers and three
Members of an obscure Persian sect.
Walked haphazard by starlight straight
Into the kingdom of heaven
(U.A. Fanthorpe)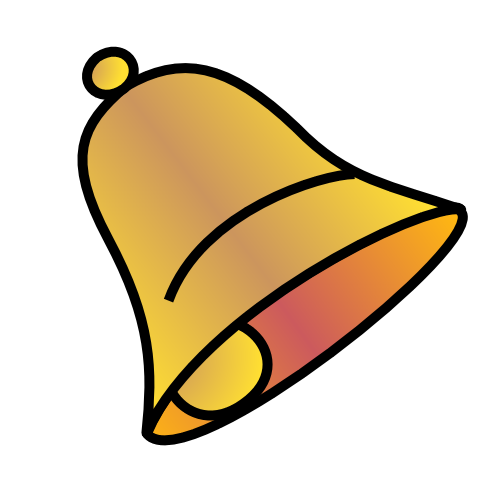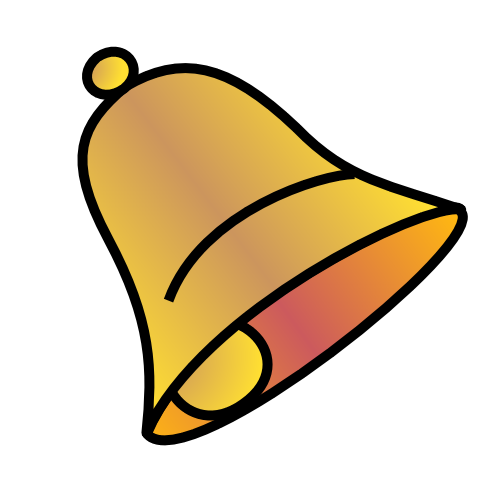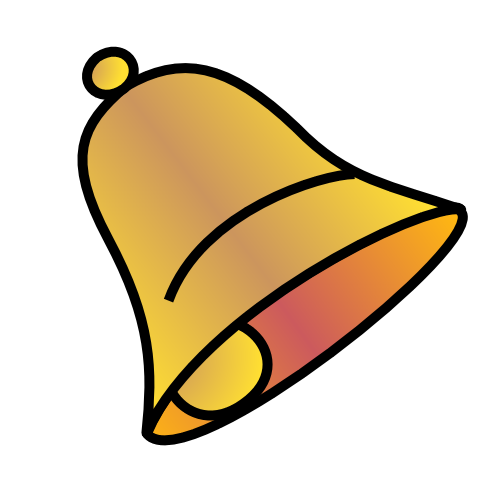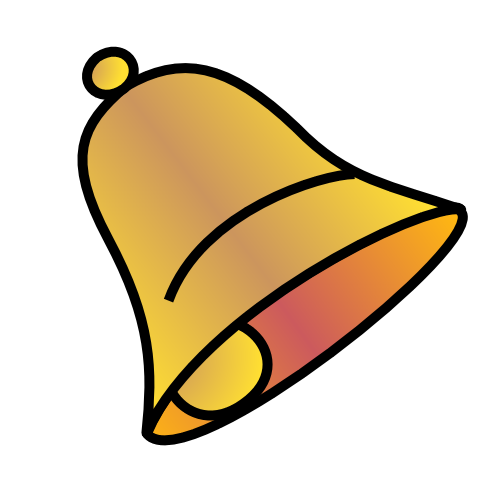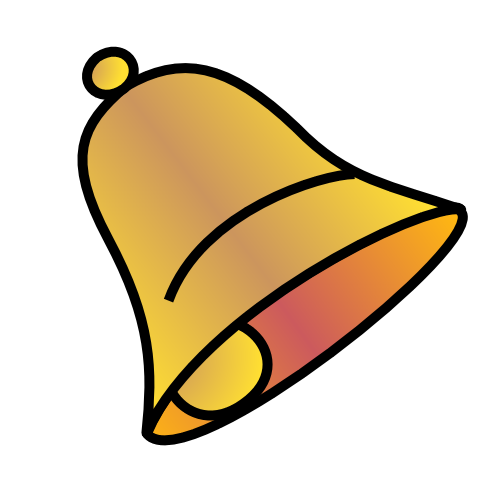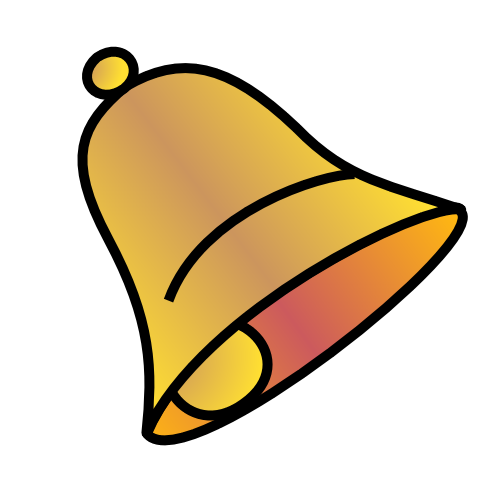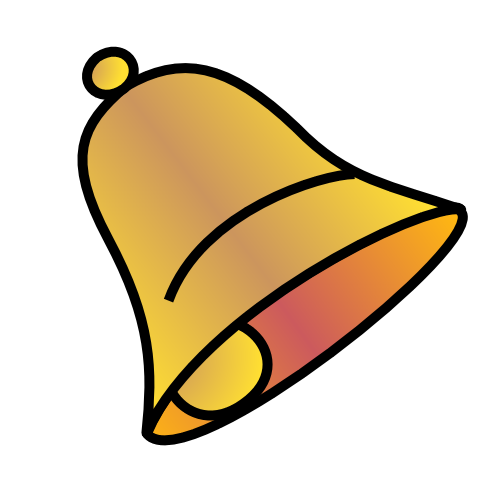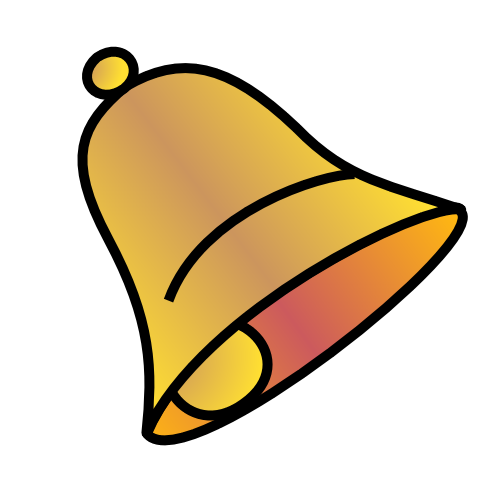 Family
(A short story written by a friend of mine - one who is particularly adept at finding the everyday within the remarkable...)
High atop a mountain crag looms the castle Ghastenpike, a jumble of twisted stairs and buttresses and narrow turrets that resembles a claw thrust through the skin of the mountain, grasping for the distant moon. It is the sort of castle that deserves to stand out against a rolling storm, backlit by lightning.
But it is early evening on the night before Christmas, so instead there is gentle snow. The many pointed roofs of Ghastenpike are heavy with white powder. Icicles hang from the gables. Mrs. Ghast finds the vast expanse of the castle is too much to decorate, so she makes up for coverage with intensity – the area around the towering front door is a riot of lights and decorations and ghastly inflatables, including an animatronic Santa with dubious articulation which makes it look like it's constantly re-enacting the bullet-dodging scene from the Matrix.
Inside, the Ghasts are preparing for Christmas Day. Mrs. Ghast sits upon a throne in the kitchen and commands the servants, punctuating her orders with bursts of maniacal laughter. The recipe book clutched in her fist is bookmarked to 'roast potatoes beyond human comprehension'. In another wing, Mr. Ghast rolls his eyes at the appalling Christmas telly and listens to his mother, the infamous Grandma Ghast, explain the expansion plans for her Labyrinth of Doom.
Later, there will be a family game.
A short distance away from the castle, beside the twisting mountain path, someone has built a rotund snowman that looks like it has wobbled straight out of a Christmas card of the appallingly twee variety. It beams its coal-toothed grin at passers-by.
Standing in front of the snowman in the gathering dark, hands buried deep in the pockets of his thick winter coat, Brian Ghast glares at it as if he can bend its mood to misery with nothing more than the accumulated sullenness of being fourteen years old. If anything, the snowman's grin appears to be getting wider. Karen, Brian's younger sister, loiters nearby. She wears an inordinate amount of pink, and Hello Kitty wellies – safe on any kind of snow or ice!
"Cheer up," she says, kicking snow at him. "It's Christmas!"
"Yeah," Brian says. If sarcasm was a weapon, he would be on trial for war crimes. "Christmas. Woo hoo."
"There's presents," Karen points out, "and cake."
Who doesn't like presents and cake?
"There's Mum, and Dad, and Grandma," Brian says. "What did I do to deserve them?"
"I think Mum and Dad are great," Karen pronounces. "When the teacher asked us what our parents did, none of the other kids could say 'toy with the building blocks of life like gods'."
"That's a phrase Mum taught you, isn't it?" Brian says. He looks away in disgust, and quick as a spark Karen slips a coal from her pocket and widens the snowman's grin. Brian turns back, eyes the snowman with suspicion, eyes his sister with the same suspicion.
"What?" Karen asks, all rainbows and innocence.
"Just you wait," Brian mutters. "When you're older all the lightning and monsters stops being cool; you've just got a Mum who's always too busy 'experimenting' to help with your homework and a Dad who turns up to parent-teacher evenings and gets into fights with Mr. Collins from chemistry."
Karen is sceptical. The idea that monsters and lightning might stop being cool taints the whole of Brian's outlook with its self-evident falsity.
"Mum's experiments are fun," she insists. "I saw you smiling when we fired the Potato Gun."
(The Potato Gun, fully deserving of the capital letters, was a mother-daughter project that could project a potato with enough force to leave a clean shape punched through a plastic milk carton. Its operational range was about two miles and it had been purchased – along with Mrs. Ghast's home-made propellant – by several Americans in ostentatious uniforms, not long before Christmas.)
And she's right: Brian has to admit, the Potato Gun was pretty cool. It's the most watched video on his Youtube channel, so other people think it's pretty cool too. He even remembers the fight with Mr. Collins with a certain sort of pride; there were plenty of people who wanted to punch Mr. Collins, and his Dad was the one to do it.
"When you're older, what your parents are like is important," he says, conscious that he is arguing a point he no longer wholly believes – although every incident in which his parents have embarrassed him is recorded in perfect, mortifying clarity in his teenage mind.
"I think it's important what your parents are like at any age," Karen says. She rolls snow between her hands, shaping it into an approximate sphere. "You won't admit that you're wrong, and neither will Dad. That's why he got into that fight."
"He wasn't wrong," Brian grumbles. He eyes his sister's snowball with a glare; Karen reconsiders her choice of target.
"I just want normal parents," Brian says, the plaintive cry of every teenager since the dawn of time. He kicks at the snow in frustration. "Ones who watch telly and go to normal jobs and live in a normal house that I can invite my friends to. Ones who don't know all the steps to the 'Can't Touch This' dance and do it whenever it's on the radio."
"Well we've got cool parents instead," says Karen, who quite likes dancing. "You don't get to pick."
"Don't I know it," Brian mutters. "Anyway, speaking of cool, we should be getting back inside. It's freezing out here."
"Mum'll make us hot chocolate!" Karen says, literally jumping for joy.
Brian pauses, searching for something to complain about, but for once finds nothing. He likes his Mum's hot chocolate. Karen is already ahead of him on the path.
"Come on then," Brian says, starting his own trudge back up the path to the castle. "Sooner we start, the sooner we'll get there."
Karen's snowball, briefly forgotten, makes a sudden reappearance right in Brian's face. Her laughter echoes from the hills as she flees up the path, Hello Kitty wellies safe in the snow.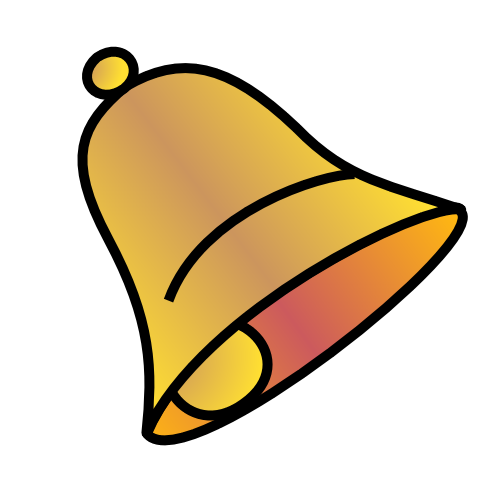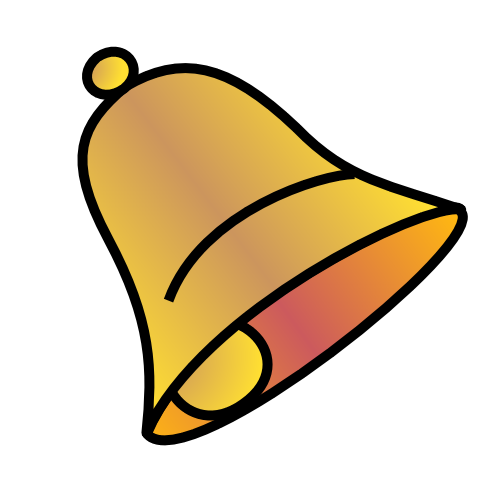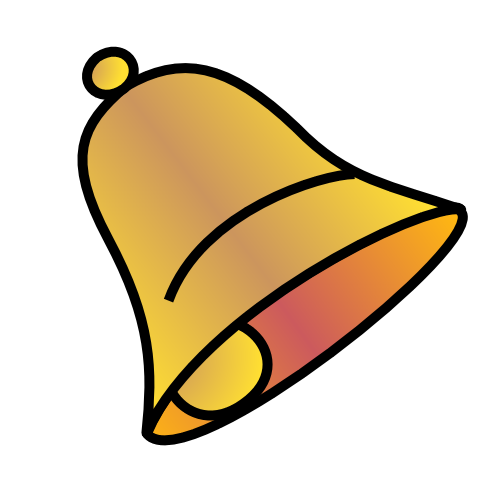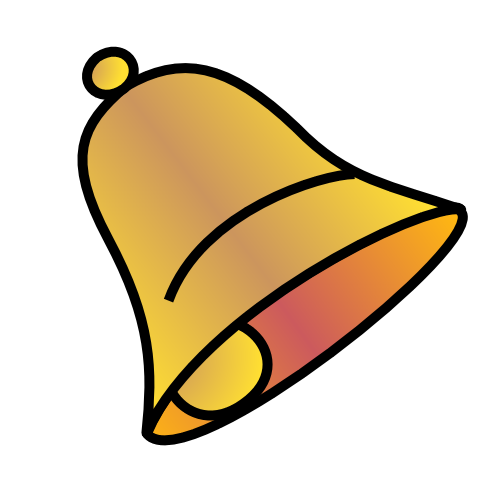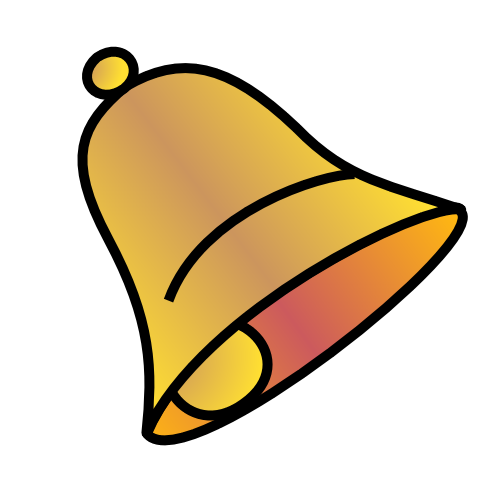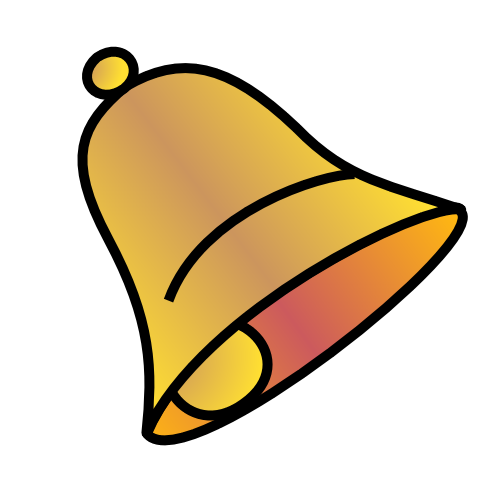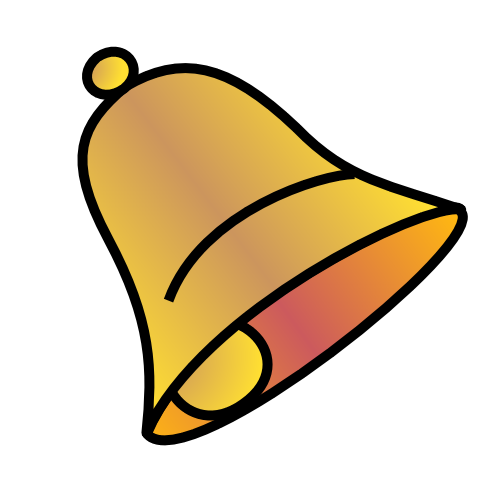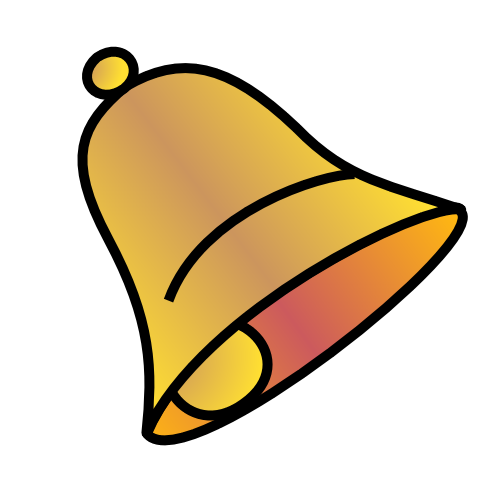 50 Words For Snow
(In 2011, Kate Bush released not one but two new albums, the second of which featured Stephen Fry listing the eponymous fifty words over a plodding beat, which Bush cheers him on from the sidelines with "Come on man, you've got forty-four to go...". . Many of the words here were made up for the song, but some are real. Can you work out which is which?)
1. Drifting
2. Twisting
3. Whiteout
4. Blackbird Braille
5. Wenceslasaire
6. Avalanche
7. Swans-a-melting
8. Deamondi-pavlova
9. Eiderfalls
10. Santanyeroofdikov
11. Stellatundra
12. Hunter's dream
13. Fallop'njoompoola
14. Zebranivem
15. Spangladasha
16. Albadune
17. Hironocrashka
18. Hooded-wept
19. Phlegm de neige
20. Mountainsob
21. Anklebreaker
22. Erase-o-dust
23. Shnamistoflopp'n
24. Terrablizza
25. Whirlissimo
26. Vanilla swarm
27. Icyskidski
28. Robber's veil
29. Creaky-creaky
30. Psychohail
31. Whippoccino
32. Shimmerglisten
33. Zhivagodamarbletash
34. Sorbetdeluge
35. Sleetspoot'n
36. Melt-o-blast
37. Slipperella
38. Boomerangablanca
39. Groundberry down
40. Meringuerpeaks
41. Creme-bouffant
42. PeDtaH 'ej chiS qo'
43. Deep'nhidden
44. Bad for trains
45. Shovelcrusted
46. Anechoic
47. Blown from polar fur
48. Vanishing world
49. Mistraldespair
50. Snow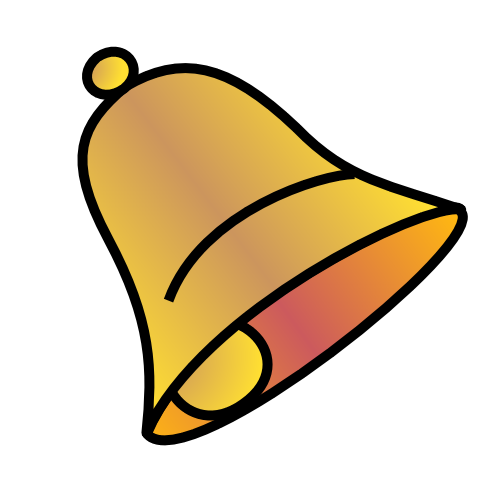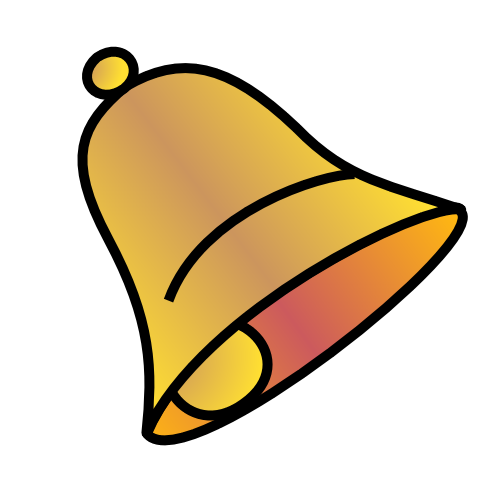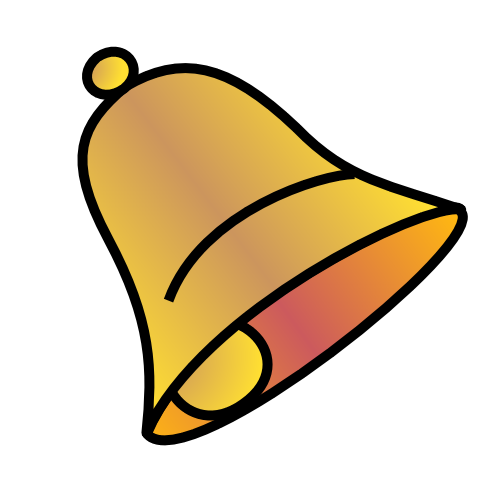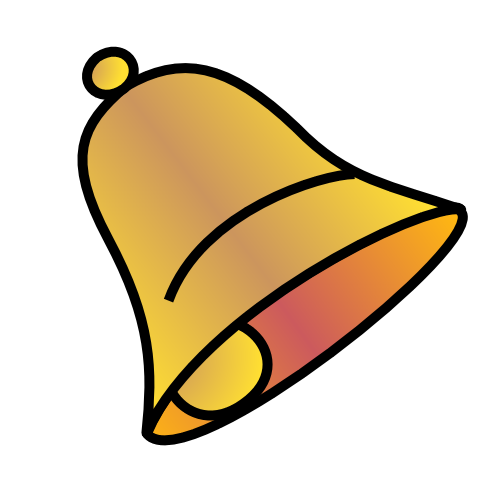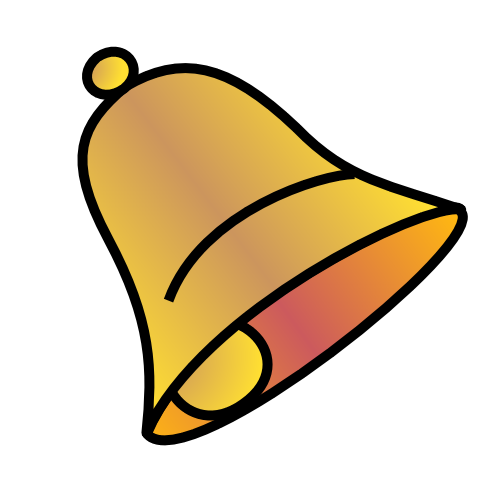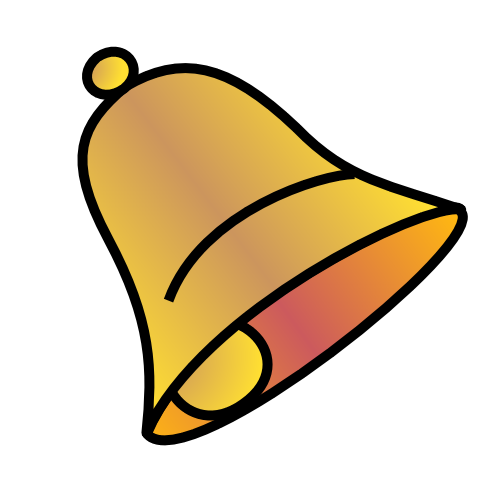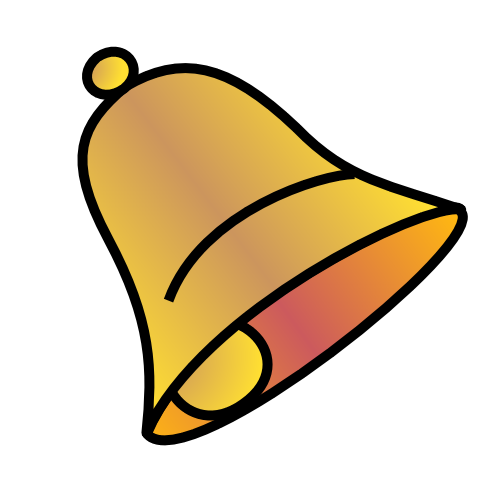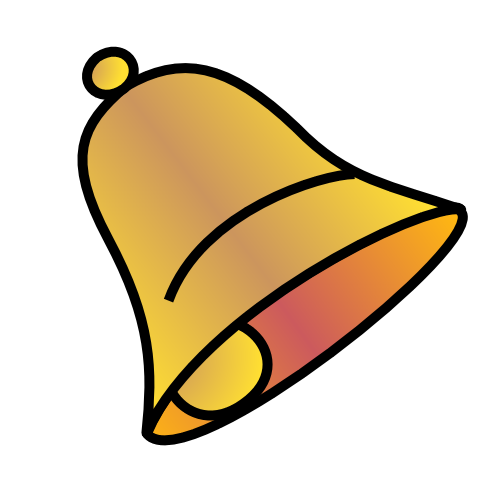 Extract from "The Other Side of the Dale"
(If you don't know Gervase Phinn, he took a school inspector's job in rural Yorkshire in the mid 1980s, and wrote a series of books about his exploits. Think James Herriott, with eight-year-olds. This passage is an account of an incident that took place at the end of the first term of Gervase's inspecting career.)
I arrived at the small Roman Catholic primary school at Netherfoot the week before the school broke up for the holidays. I had volunteered to narrate the Christmas story to the infants but never reached the end. Dominic, a massively freckled boy with spiky ginger hair that stood up like a lavatory brush, positioned himself at my feet on the small carpet in the reading corner. To say he was hyperactive would be an understatement. He was lively and interested and his questions and comments came fast and furious.
I began: "It was cold and dark that December night many, many, many years ago, and on the hillside, where the icy winds whistled through the dark trees - "
"I can whistle," said Dominic, puckering up his lips.
"And the grass was frosted and stiff with cold - "
"Do you want to hear me whistle?"
"Not now, I don't," I said, "perhaps later." I continued with the story. "Matthew, the little shepherd boy, huddled in a dry hollow with his sheep to keep warm. The cold winter wind blew about his ears, and high above him the dark sky was studded with millions of tiny silver stars - "
"Miss Stirling gives you a star if you do good work," said Dominic.
It wasn't that sort of star," I said. "These were like tiny diamonds sparkling in the darkness. This was the night that a very special baby was to be born."
"Jesus."
"That's right, it was Jesus."
"I've heard this story already!" exclaimed Dominic. "I know what happens."
"We all know what happens, Dominic," I responded, "and we are going to hear what happens again."
"Why?"
"Because we are."
At this point, I caught sight of the priest quietly entering the classroom and positioning himself unobtrusively at the back.
"Now, very soon a very special baby would be born and his name, as Dominic has already told us, would be Jesus."
"Was he induced?" asked Dominic.
"Pardon?"
"Was baby Jesus induced?"
"No, he wasn't induced."
"I was induced."
"Well, baby Jesus wasn't induced."
"How do you know?"
"Well, I know because it was a long, long time ago and they didn't induce babies then."
"Why?"
"Just listen to the story, Dominic, and then we will all find out what happens."
"But I know what happens," he replied.
At this point, a little girl, with long blonde plaits and an angelic face, raised her hand.
"What does seduced mean?"
"Oh dear," I sighed wearily, catching sight of the priest and the teacher attempting to stem their laughter. "I will tell you another time - when you are older. Now let's get on with the story. And then amidst the tiny diamonds that sprinkled the dark sky there appeared a great shining star, a star that sparkled and gleamed with such a wondrous brilliant light that - "
"How much did he weigh?" asked Dominic.
"Who?"
"The baby Jesus?"
"I've not got to the baby Jesus yet."
"I was an eight-pounder. My grannie said I was like a plucked turkey when - "
"Dominic!" I said very quietly and slowly. "Now just listen to the story. You are spoiling it for all the other children."
"I know how this story ends," he replied undaunted.
"Then why don't you come out here and tell us all, Dominic," I said, throwing in the towel.
And so he did. Like a seasoned actor taking centre stage he came out to the front of the class and recounted the Christmas story in such a simple, animated and confident way that we all listened in rapt silence.
"Once upon a time there was a man named Joseph and a lady called Mary and they were friends and they played games together and they had fun. Then they had a wedding and after the wedding they went home and then they had some lunch and a drink and then they set off for Bethlem on their honeymoon and they went on a donkey. When they got to Bethlem there was no room at the inn so they had to stay in a barn round the back and then Mary had a little baby and she called it Jesus and she put him in a manger and all the animals were around him and the big star shone up in the sky and then the shepherds all came and then the three kings came and they all gave him presents because it was his birthday and baby Jesus had plenty of milk because there were lots of cows about."
There was silence at the end of Dominic's story, then he looked at me and said, "OK?"
"OK," I replied. "Very OK."
On my way out that morning the little girl with the blonde plaits and the angelic face approached me shyly. "I liked that story," she said quietly.
"Did you?" I replied. "I'm glad. Thank you for telling me."
"But Dominic tells it better than you do. Happy Christmas."
Monsignor Leonard, who had been watching and listening, placed his hand gently on my arm. "There is an old proverb, Gervase, which goes like this: 'Here's to the child and all he has to teach us.'"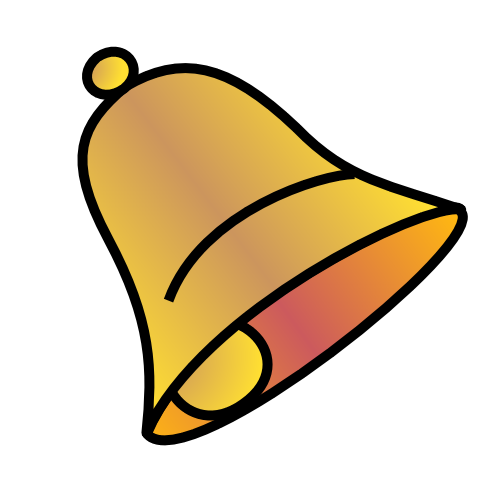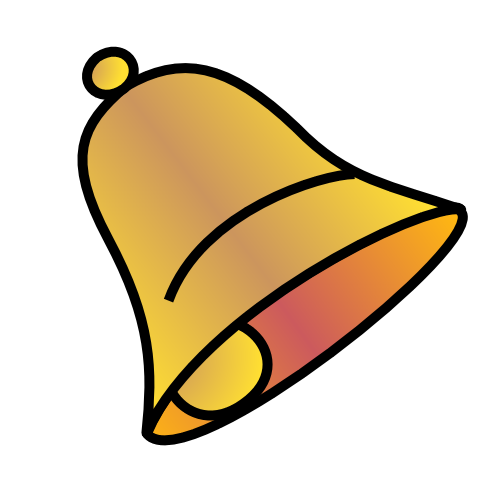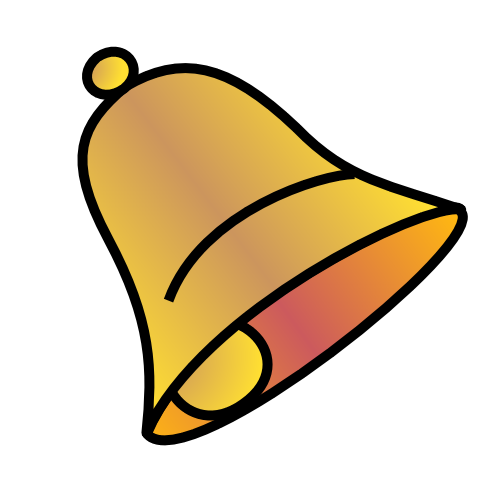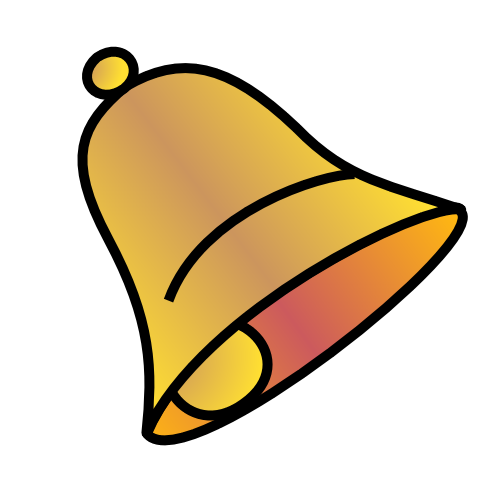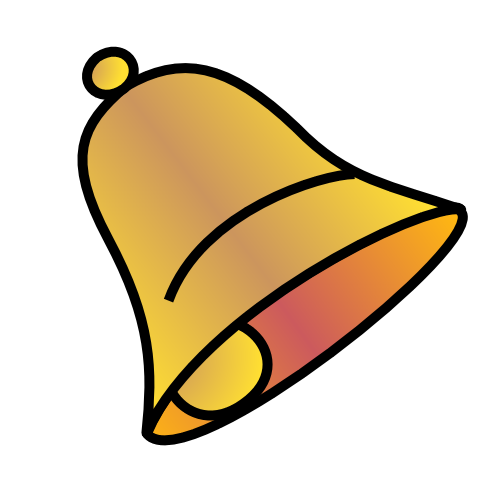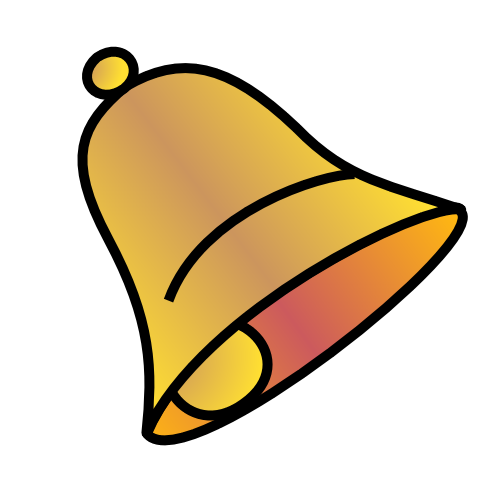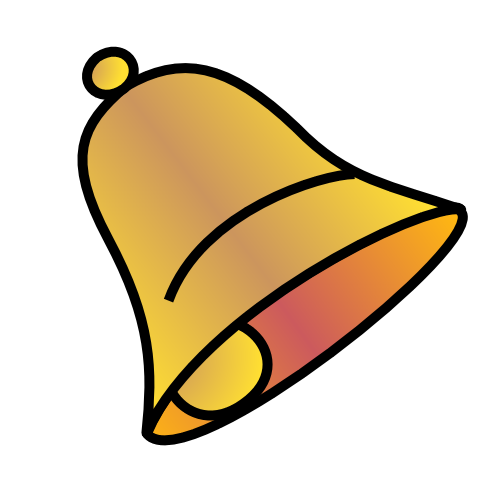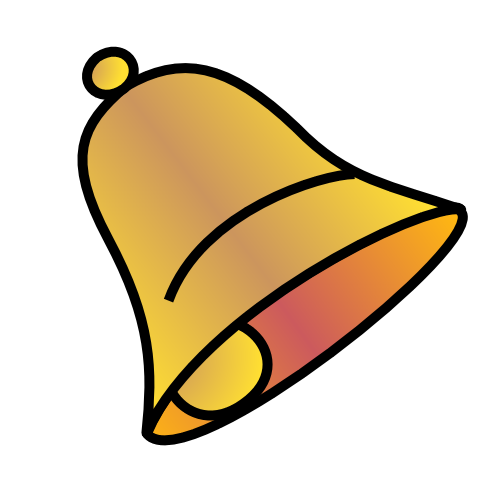 Furby From The Deep
This year's short story, as composed for The Doctor Who Companion. You can read it here. It's rather long, so I'd suggest getting a cup of tea first.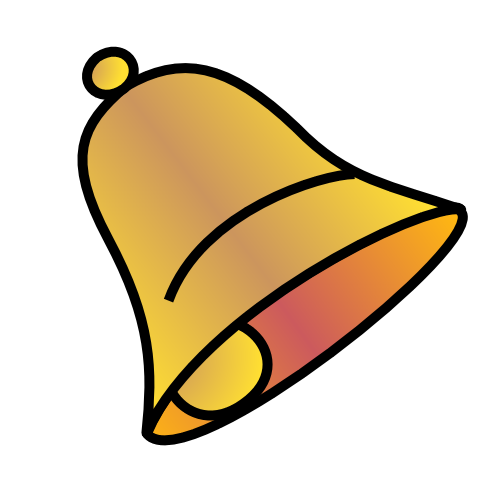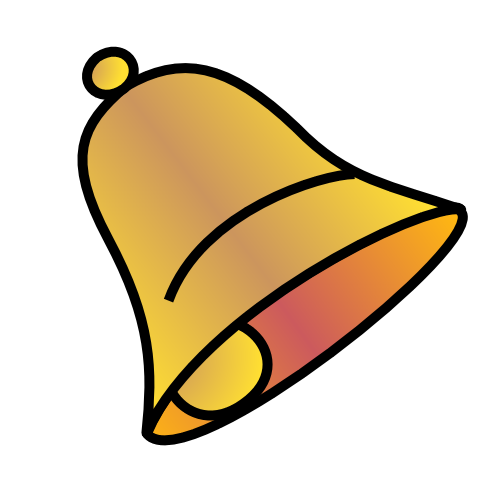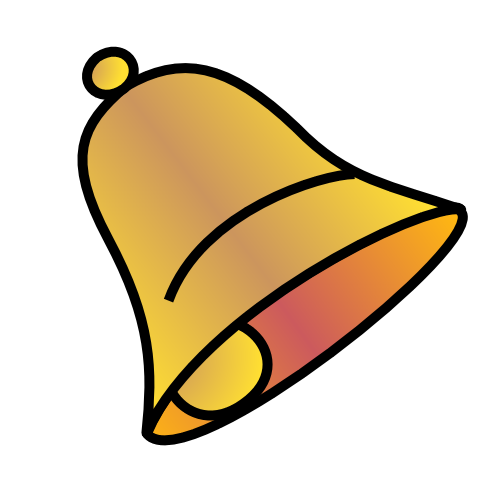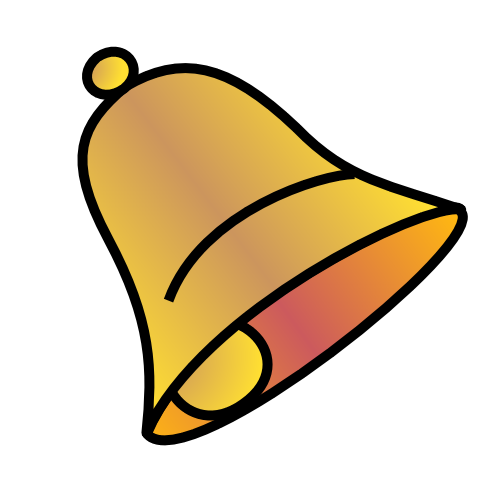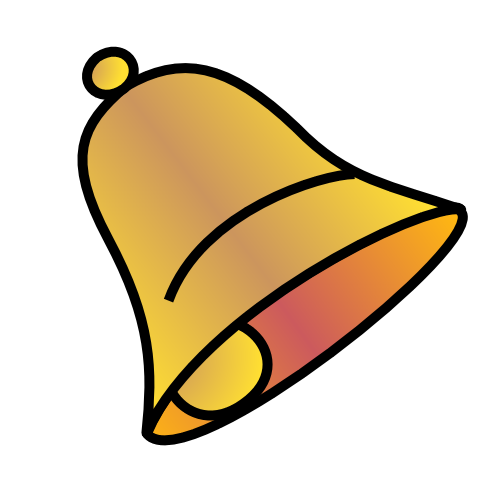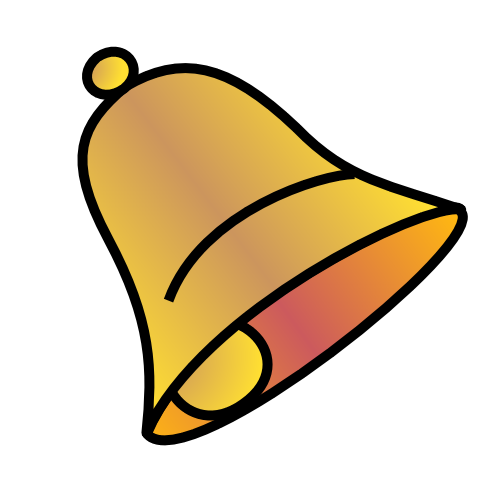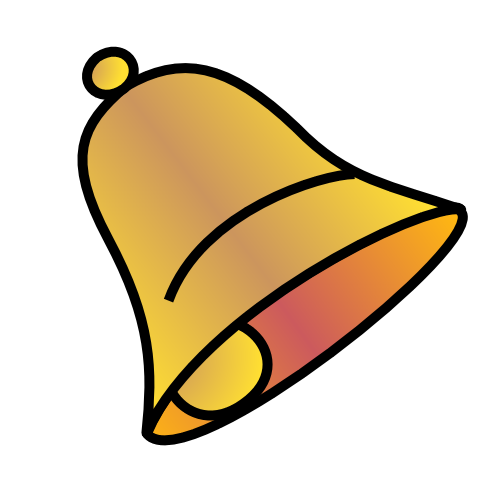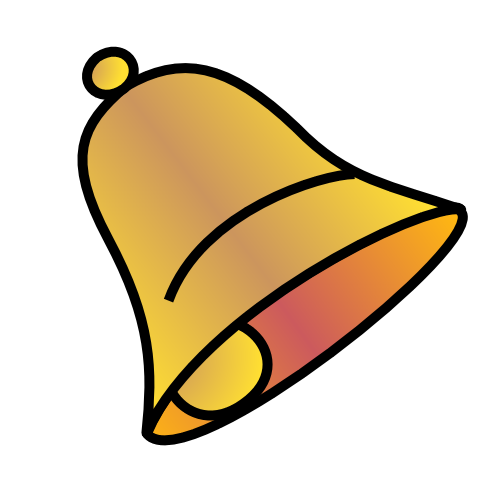 Wuthering Heights
The horizons ring me like faggots,
Tilted and disparate, and always unstable.
Touched by a match, they might warm me,
And their fine lines singe
The air to orange
Before the distances they pin evaporate,
Weighting the pale sky with a soldier color.
But they only dissolve and dissolve
Like a series of promises, as I step forward.

There is no life higher than the grasstops
Or the hearts of sheep, and the wind
Pours by like destiny, bending
Everything in one direction.
I can feel it trying
To funnel my heat away.
If I pay the roots of the heather
Too close attention, they will invite me
To whiten my bones among them.

The sheep know where they are,
Browsing in their dirty wool-clouds,
Gray as the weather.
The black slots of their pupils take me in.
It is like being mailed into space,
A thin, silly message.
They stand about in grandmotherly disguise,
All wig curls and yellow teeth
And hard, marbly baas.

I come to wheel ruts, and water
Limpid as the solitudes
That flee through my fingers.
Hollow doorsteps go from grass to grass;
Lintel and sill have unhinged themselves.
Of people and the air only
Remembers a few odd syllables.
It rehearses them moaningly:
Black stone, black stone.

The sky leans on me, me, the one upright
Among all horizontals.
The grass is beating its head distractedly.
It is too delicate
For a life in such company;
Darkness terrifies it.
Now, in valleys narrow
And black as purses, the house lights
Gleam like small change.
(Sylvia Plath)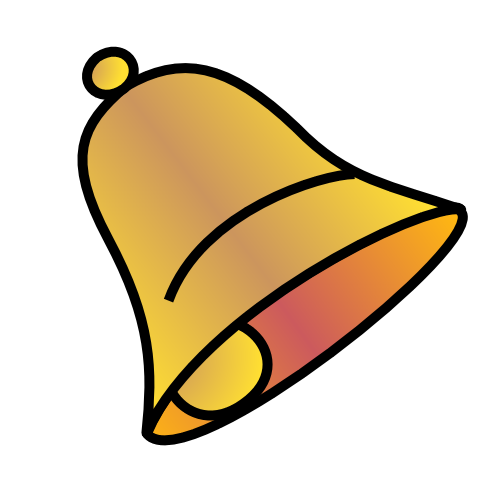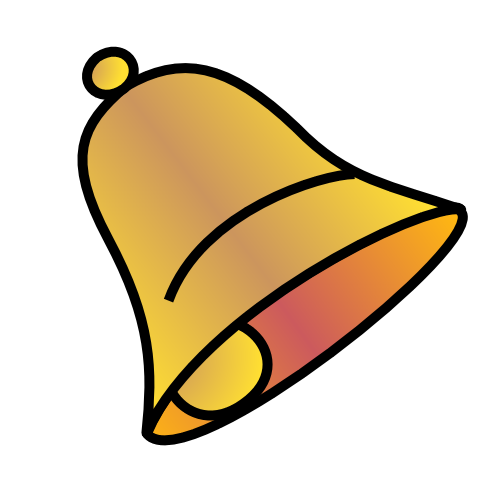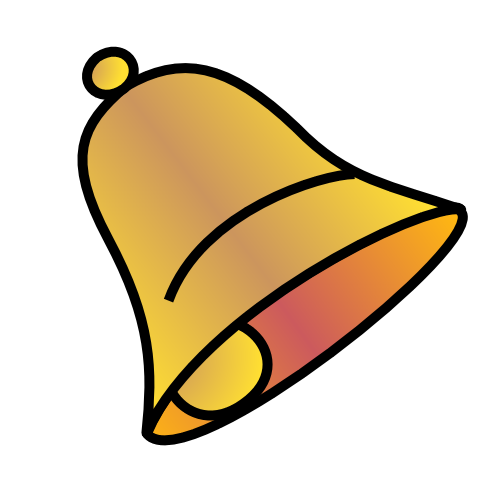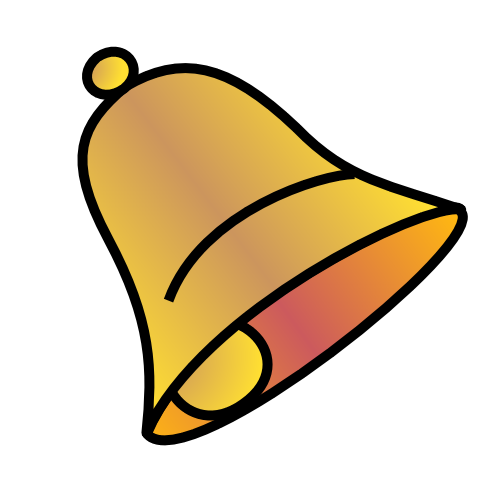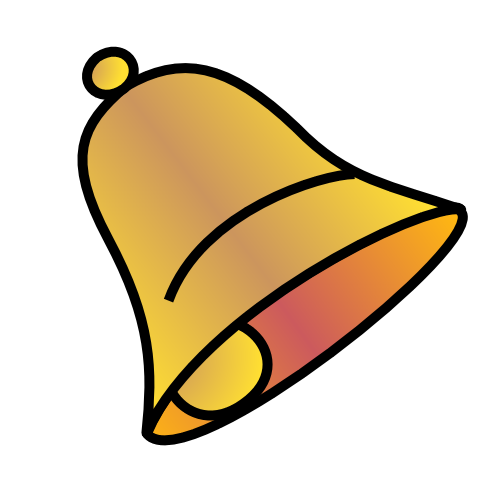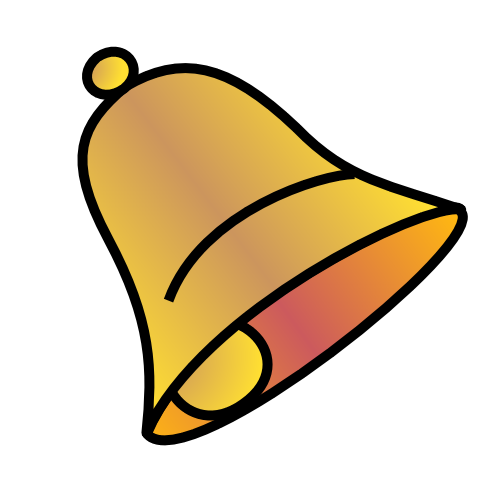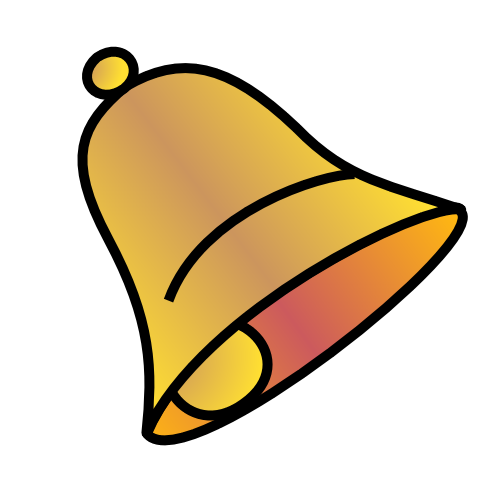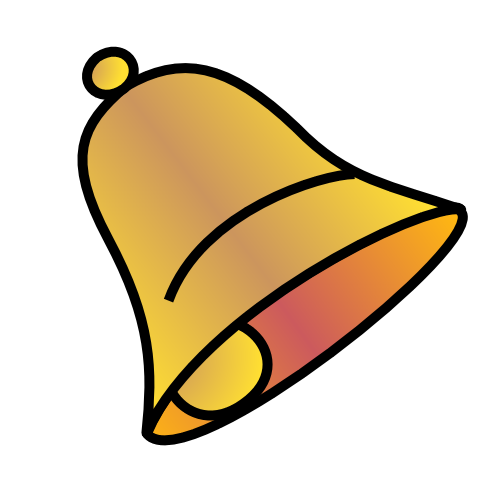 From "A Christmas Carol"
It was his own room. There was no doubt about that. But it had undergone a surprising transformation. The walls and ceiling were so hung with living green, that it looked a perfect grove; from every part of which, bright gleaming berries glistened. The crisp leaves of holly, mistletoe, and ivy reflected back the light, as if so many little mirrors had been scattered there; and such a mighty blaze went roaring up the chimney, as that dull petrification of a hearth had never known in Scrooge's time, or Marley's, or for many and many a winter season gone. Heaped up on the floor, to form a kind of throne, were turkeys, geese, game, poultry, brawn, great joints of meat, sucking–pigs, long wreaths of sausages, mince–pies, plum–puddings, barrels of oysters, red–hot chestnuts, cherry–cheeked apples, juicy oranges, luscious pears, immense twelfth–cakes, and seething bowls of punch, that made the chamber dim with their delicious steam. In easy state upon this couch, there sat a jolly Giant, glorious to see; who bore a glowing torch, in shape not unlike Plenty's horn, and held it up, high up, to shed its light on Scrooge, as he came peeping round the door.
'Come in!' exclaimed the Ghost. 'Come in! and know me better, man!'
Scrooge entered timidly, and hung his head before this Spirit. He was not the dogged Scrooge he had been; and though the Spirit's eyes were clear and kind, he did not like to meet them.
'I am the Ghost of Christmas Present,' said the Spirit. 'Look upon me!'
Scrooge reverently did so. It was clothed in one simple green robe, or mantle, bordered with white fur. This garment hung so loosely on the figure, that its capacious breast was bare, as if disdaining to be warded or concealed by any artifice. Its feet, observable beneath the ample folds of the garment, were also bare; and on its head it wore no other covering than a holly wreath, set here and there with shining icicles. Its dark brown curls were long and free; free as its genial face, its sparkling eye, its open hand, its cheery voice, its unconstrained demeanour, and its joyful air. Girded round its middle was an antique scabbard; but no sword was in it, and the ancient sheath was eaten up with rust.
'You have never seen the like of me before!' exclaimed the Spirit.
'Never,' Scrooge made answer to it.
'Have never walked forth with the younger members of my family; meaning (for I am very young) my elder brothers born in these later years?' pursued the Phantom.
'I don't think I have,' said Scrooge. 'I am afraid I have not. Have you had many brothers, Spirit?'
'More than eighteen hundred,' said the Ghost.
'A tremendous family to provide for!' muttered Scrooge.
The Ghost of Christmas Present rose.
'Spirit,' said Scrooge submissively, 'conduct me where you will. I went forth last night on compulsion, and I learnt a lesson which is working now. To–night, if you have aught to teach me, let me profit by it.'
'Touch my robe!'
Scrooge did as he was told, and held it fast.
Holly, mistletoe, red berries, ivy, turkeys, geese, game, poultry, brawn, meat, pigs, sausages, oysters, pies, puddings, fruit, and punch, all vanished instantly. So did the room, the fire, the ruddy glow, the hour of night, and they stood in the city streets on Christmas morning, where (for the weather was severe) the people made a rough, but brisk and not unpleasant kind of music, in scraping the snow from the pavement in front of their dwellings, and from the tops of their houses, whence it was mad delight to the boys to see it come plumping down into the road below, and splitting into artificial little snow–storms.
The house fronts looked black enough, and the windows blacker, contrasting with the smooth white sheet of snow upon the roofs, and with the dirtier snow upon the ground; which last deposit had been ploughed up in deep furrows by the heavy wheels of carts and waggons; furrows that crossed and re–crossed each other hundreds of times where the great streets branched off; and made intricate channels, hard to trace in the thick yellow mud and icy water. The sky was gloomy, and the shortest streets were choked up with a dingy mist, half thawed, half frozen, whose heavier particles descended in a shower of sooty atoms, as if all the chimneys in Great Britain had, by one consent, caught fire, and were blazing away to their dear hearts' content. There was nothing very cheerful in the climate or the town, and yet was there an air of cheerfulness abroad that the clearest summer air and brightest summer sun might have endeavoured to diffuse in vain.
For, the people who were shovelling away on the housetops were jovial and full of glee; calling out to one another from the parapets, and now and then exchanging a facetious snowball—better–natured missile far than many a wordy jest—laughing heartily if it went right and not less heartily if it went wrong. The poulterers' shops were still half open, and the fruiterers' were radiant in their glory. There were great, round, pot–bellied baskets of chestnuts, shaped like the waistcoats of jolly old gentlemen, lolling at the doors, and tumbling out into the street in their apoplectic opulence. There were ruddy, brown–faced, broad–girthed Spanish onions, shining in the fatness of their growth like Spanish Friars, and winking from their shelves in wanton slyness at the girls as they went by, and glanced demurely at the hung–up mistletoe. There were pears and apples, clustered high in blooming pyramids; there were bunches of grapes, made, in the shopkeepers' benevolence to dangle from conspicuous hooks, that people's mouths might water gratis as they passed; there were piles of filberts, mossy and brown, recalling, in their fragrance, ancient walks among the woods, and pleasant shufflings ankle deep through withered leaves; there were Norfolk Biffins, squat and swarthy, setting off the yellow of the oranges and lemons, and, in the great compactness of their juicy persons, urgently entreating and beseeching to be carried home in paper bags and eaten after dinner. The very gold and silver fish, set forth among these choice fruits in a bowl, though members of a dull and stagnant–blooded race, appeared to know that there was something going on; and, to a fish, went gasping round and round their little world in slow and passionless excitement.
The Grocers'! oh, the Grocers'! nearly closed, with perhaps two shutters down, or one; but through those gaps such glimpses! It was not alone that the scales descending on the counter made a merry sound, or that the twine and roller parted company so briskly, or that the canisters were rattled up and down like juggling tricks, or even that the blended scents of tea and coffee were so grateful to the nose, or even that the raisins were so plentiful and rare, the almonds so extremely white, the sticks of cinnamon so long and straight, the other spices so delicious, the candied fruits so caked and spotted with molten sugar as to make the coldest lookers–on feel faint and subsequently bilious. Nor was it that the figs were moist and pulpy, or that the French plums blushed in modest tartness from their highly–decorated boxes, or that everything was good to eat and in its Christmas dress; but the customers were all so hurried and so eager in the hopeful promise of the day, that they tumbled up against each other at the door, crashing their wicker baskets wildly, and left their purchases upon the counter, and came running back to fetch them, and committed hundreds of the like mistakes, in the best humour possible; while the Grocer and his people were so frank and fresh that the polished hearts with which they fastened their aprons behind might have been their own, worn outside for general inspection, and for Christmas daws to peck at if they chose.
But soon the steeples called good people all, to church and chapel, and away they came, flocking through the streets in their best clothes, and with their gayest faces. And at the same time there emerged from scores of bye–streets, lanes, and nameless turnings, innumerable people, carrying their dinners to the bakers' shops. The sight of these poor revellers appeared to interest the Spirit very much, for he stood with Scrooge beside him in a baker's doorway, and taking off the covers as their bearers passed, sprinkled incense on their dinners from his torch. And it was a very uncommon kind of torch, for once or twice when there were angry words between some dinner–carriers who had jostled each other, he shed a few drops of water on them from it, and their good humour was restored directly. For they said, it was a shame to quarrel upon Christmas Day. And so it was! God love it, so it was!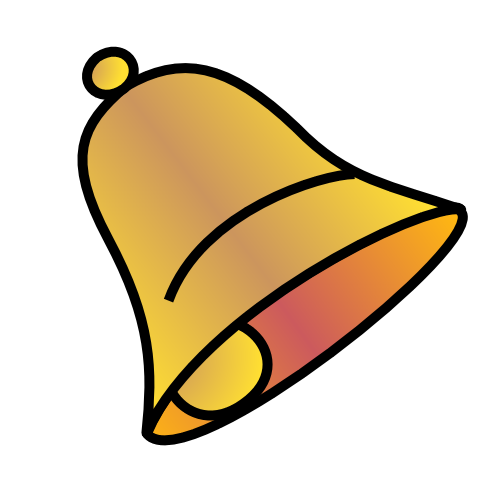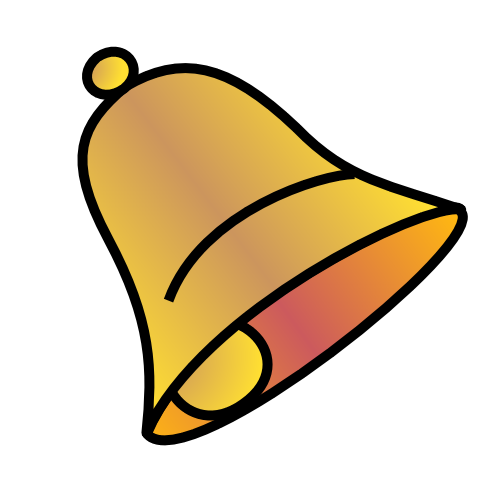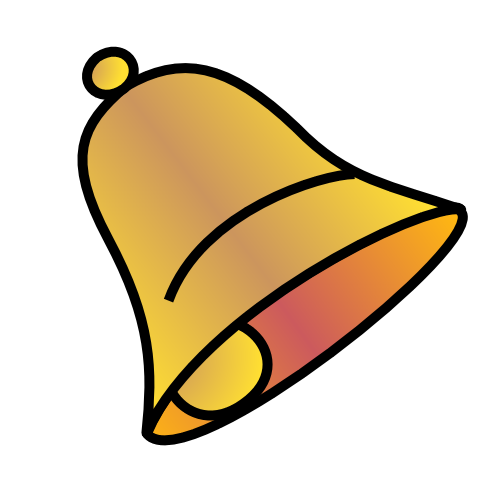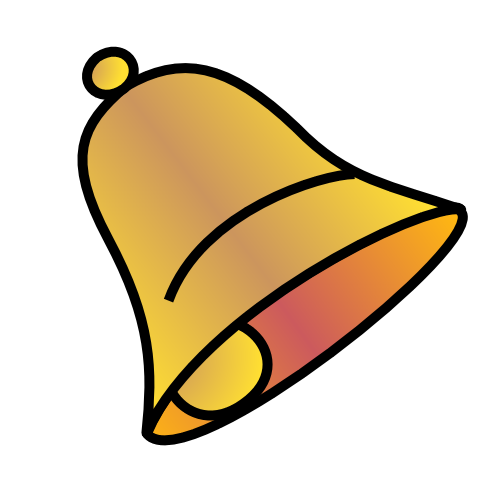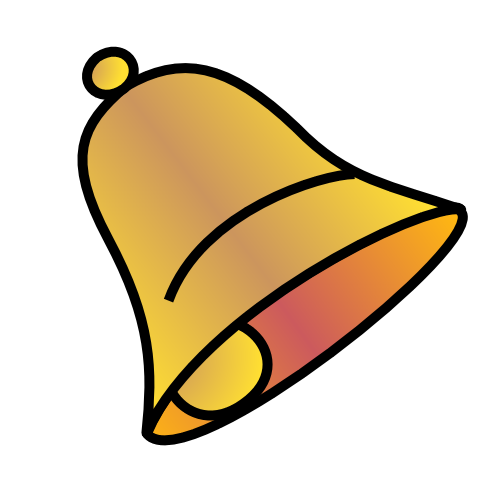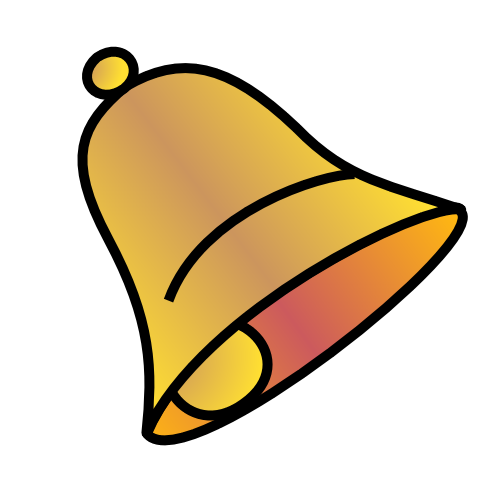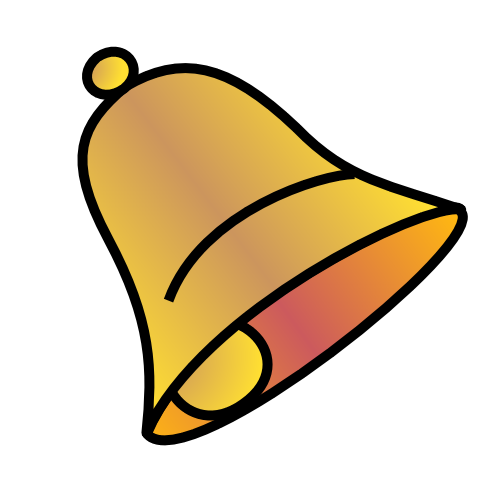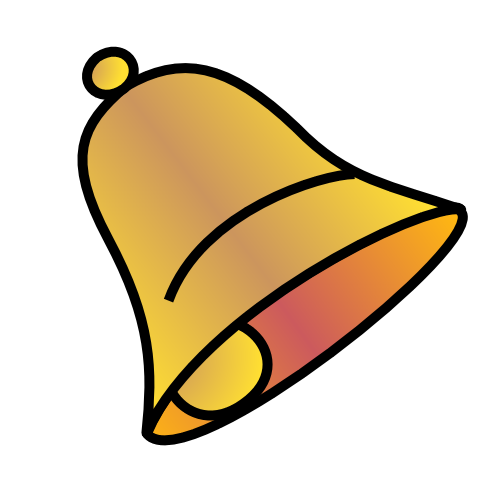 The Wicked Fairy At The Manger

My gift for the child:

No wife, kids, home;
No money sense. Unemployable.
Friends, yes. But the wrong sort –
The workshy, women, wimps,
Petty infringers of the law, persons
With notifiable diseases,
Poll tax collectors, tarts;
The bottom rung.
His end?
I think we'll make it
Public, prolonged, painful.

Right, said the baby. That was roughly
What we had in mind.

(U.A. Fanthorpe)

William's Christmas (from More William)

William awoke and rubbed his eyes. It was Christmas Day—the day to which he had looked forward with mingled feelings for twelve months. It was a jolly day, of course—presents and turkey and crackers and staying up late. On the other hand, there were generally too many relations about, too much was often expected of one, the curious taste displayed by people who gave one presents often marred one's pleasure.

He looked round his bedroom expectantly. On the wall, just opposite his bed, was a large illuminated card hanging by a string from a nail—"A Busy Day is a Happy Day." That had not been there the day before. Brightly-coloured roses and forget-me-nots and honeysuckle twined round all the words. William hastily thought over the three aunts staying in the house, and put it down to Aunt Lucy. He looked at it with a doubtful frown. He distrusted the sentiment.

A copy of "Portraits of our Kings and Queens" he put aside as beneath contempt. "Things a Boy Can Do" was more promising. Much more promising. After inspecting a penknife, a pocket-compass, and a pencil-box (which shared the fate of "Portraits of our Kings and Queens"), William returned to "Things a Boy Can Do." As he turned the pages, his face lit up.

He leapt lightly out of bed and dressed. Then he began to arrange his own gifts to his family. For his father he had bought a bottle of highly-coloured sweets, for his elder brother Robert (aged nineteen) he had expended a vast sum of money on a copy of "The Pirates of the Bloody Hand." These gifts had cost him much thought. The knowledge that his father never touched sweets, and that Robert professed scorn of pirate stories, had led him to hope that the recipients of his gifts would make no objection to the unobtrusive theft of them by their recent donor in the course of the next few days. For his grown-up sister Ethel he had bought a box of coloured chalks. That also might come in useful later. Funds now had been running low, but for his mother he had bought a small cream-jug which, after fierce bargaining, the man had let him have at half-price because it was cracked.

Singing "Christians Awake!" at the top of his lusty young voice, he went along the landing, putting his gifts outside the doors of his family, and pausing to yell "Happy Christmas" as he did so. From within he was greeted in each case by muffled groans.

He went downstairs into the hall, still singing. It was earlier than he thought—just five o'clock. The maids were not down yet. He switched on lights recklessly, and discovered that he was not the only person in the hall. His four-year-old cousin Jimmy was sitting on the bottom step in an attitude of despondency, holding an empty tin.

Jimmy's mother had influenza at home, and Jimmy and his small sister Barbara were in the happy position of spending Christmas with relations, but immune from parental or maternal interference.

"They've gotten out," said Jimmy, sadly. "I got 'em for presents yesterday, an' they've gotten out. I've been feeling for 'em in the dark, but I can't find 'em."

"What?" said William.

"Snails. Great big suge ones wiv great big suge shells. I put 'em in a tin for presents an' they've gotten out an' I've gotten no presents for nobody."

He relapsed into despondency.

William surveyed the hall.

"They've got out right enough!" he said, sternly. "They've got out right enough. Jus' look at our hall! Jus' look at our clothes! They've got out right enough."

Innumerable slimy iridescent trails shone over hats, and coats, and umbrellas, and wall-paper.

"Huh!" grunted William, who was apt to overwork his phrases. "They've got out right enough."

He looked at the tracks again and brightened. Jimmy was frankly delighted.

"Oo! Look!" he cried, "Oo funny!"

William's thoughts flew back to his bedroom wall—"A Busy Day is a Happy Day."

"Let's clean it up!" he said. "Let's have it all nice an' clean for when they come down. We'll be busy. You tell me if you feel happy when we've done. It might be true wot it says, but I don't like the flowers messin' all over it."

Investigation in the kitchen provided them with a large pail of water and a scrubbing-brush each.

For a long time they worked in silence. They used plenty of water. When they had finished the trails were all gone. Each soaked garment on the hat-stand was sending a steady drip on to the already flooded floor. The wall-paper was sodden. With a feeling of blankness they realised that there was nothing else to clean.

It was Jimmy who conceived the exquisite idea of dipping his brush in the bucket and sprinkling William with water. A scrubbing-brush is in many ways almost as good as a hose. Each had a pail of ammunition. Each had a good-sized brush. During the next few minutes they experienced purest joy. Then William heard threatening movements above, and decided hastily that the battle must cease.

"Backstairs," he said shortly. "Come on."

Marking their track by a running stream of water, they crept up the backstairs.

But two small boys soaked to the skin could not disclaim all knowledge of a flooded hall.

William was calm and collected when confronted with a distracted mother.

"We was tryin' to clean up," he said. "We found all snail marks an' we was tryin' to clean up. We was tryin' to help. You said so last night, you know, when you was talkin' to me. You said to help. Well, I thought it was helpin' to try an' clean up. You can't clean up with water an' not get wet—not if you do it prop'ly. You said to try an' make Christmas Day happy for other folks and then I'd be happy. Well, I don't know as I'm very happy," he said, bitterly, "but I've been workin' hard enough since early this mornin'. I've been workin'," he went on pathetically. His eye wandered to the notice on his wall. "I've been busy all right, but it doesn't make me happy—not jus' now," he added, with memories of the rapture of the fight. That certainly must be repeated some time. Buckets of water and scrubbing-brushes. He wondered he'd never thought of that before.

William's mother looked down at his dripping form.

"Did you get all that water with just cleaning up the snail marks?" she said.

William coughed and cleared his throat. "Well," he said, deprecatingly, "most of it. I think I got most of it."

"If it wasn't Christmas Day ..." she went on darkly.

William's spirits rose. There was certainly something to be said for Christmas Day.

(Richmal Crompton)

Christmas At Sea

The sheets were frozen hard, and they cut the naked hand;
The decks were like a slide, where a seaman scarce could stand;
The wind was a nor'wester, blowing squally off the sea;
And cliffs and spouting breakers were the only things a-lee.

They heard the surf a-roaring before the break of day;
But 'twas only with the peep of light we saw how ill we lay.
We tumbled every hand on deck instanter, with a shout,
And we gave her the maintops'l, and stood by to go about.

All day we tacked and tacked between the South Head and the North;
All day we hauled the frozen sheets, and got no further forth;
All day as cold as charity, in bitter pain and dread,
For very life and nature we tacked from head to head.

We gave the South a wider berth, for there the tide race roared;
But every tack we made we brought the North Head close aboard:
So's we saw the cliffs and houses, and the breakers running high,
And the coastguard in his garden, with his glass against his eye.

The frost was on the village roofs as white as ocean foam;
The good red fires were burning bright in every 'long-shore home;
The windows sparkled clear, and the chimneys volleyed out;
And I vow we sniffed the victuals as the vessel went about.

The bells upon the church were rung with a mighty jovial cheer;
For it's just that I should tell you how (of all days in the year)
This day of our adversity was blessed Christmas morn,
And the house above the coastguard's was the house where I was born.

O well I saw the pleasant room, the pleasant faces there,
My mother's silver spectacles, my father's silver hair;
And well I saw the firelight, like a flight of homely elves,
Go dancing round the china plates that stand upon the shelves.

And well I knew the talk they had, the talk that was of me,
Of the shadow on the household and the son that went to sea;
And O the wicked fool I seemed, in every kind of way,
To be here and hauling frozen ropes on blessed Christmas Day.

They lit the high sea-light, and the dark began to fall.
'All hands to loose top gallant sails,' I heard the captain call.
'By the Lord, she'll never stand it,' our first mate, Jackson, cried.
. . . 'It's the one way or the other, Mr. Jackson,' he replied.

She staggered to her bearings, but the sails were new and good,
And the ship smelt up to windward just as though she understood.
As the winter's day was ending, in the entry of the night,
'We cleared the weary headland, and passed below the light.

And they heaved a mighty breath, every soul on board but me,
As they saw her nose again pointing handsome out to sea;
But all that I could think of, in the darkness and the cold,
Was just that I was leaving home and my folks were growing old.

(Robert Louis Stevenson)

Dickensian

A seasonal short story I wrote back in 2016, for The Doctor Who Companion. You can read it here. Bet you can't guess who's in it.

A Journey Home For Christmas

(The second of Chris's short stories.)

The grand audience chamber does not seem to move. Gravitic panels reduce the inertia of the four building-sized engines of the Gaxian space-cruiser Gargantuan to little more than a tendency for the unwary to spill their drinks.

Dread Emperor Zorgax, Fist of Devastation, Immortal Ruler of the K17 Quadrant, Chosen One of the Unspeakable Squid-God, is coming home for Christmas.

Not to the palace-world of Spiff, where nothing exists except to serve his whims. Nor to any one of his innumerable pleasure domes, each occupying some of the most desirable real estate in the galaxy. No, Zorgax's destination is an unmarked house, on a quiet street, on an unremarkable ball of dirt in a system off-limits to all.

This year, Christmas is at his mother's.

Zorgax – a bear of a man with a bristling beard – stands in the grand audience chamber and considers the empty void on the other side of the monomolecular glass. He could sit on the gothic throne and regard the same view, but while the steel seat is a powerful statement of might it is also criminally uncomfortable. Cushions are not an option for a serious Dread Emperor, so Zorgax stands.

"We will be entering orbit in ten minutes, Dread Emperor." The lackeys all look the same to Zorgax; generations of selective breeding have given them all the same unctuous unobtrusiveness. He flaps his hand in dismissal.

Zorgax paces. He pours himself a glass of some alien liquor and swirls it: the luminous teal concoction clashes terribly with his blood-coloured imperial regalia but it does refract the light in an impressive way. This year… this year will be different.

This year the bomb bays of the Gargantuan are crammed with gift-based warheads – surely one will satisfy his aunt.

This year he has had the finest minds of the empire calculate the optimal cooking time for a turkey of any given weight, although the mighty task of persuading his mother that he knows best is still down to him.

In the window a mottled blue-green orb seems to expand to fill the viewing space. Targeting overlays on the glass spring to life, picking out population centres and military strongpoints.

The Dread Emperor sighs. Festive cheer is not something he can overcome with an orbital bombardment. He swirls the liquor in his glass one more time and takes a hefty swig, which he immediately regrets. In his trepidation he has poured himself a double measure of Listerine.

It takes Zorgax a few moments of strangled coughing to realise that what he can see from the window is changing. Millions upon millions of small contrails burn through the atmosphere of the planet below – missiles, launched from the Gaxian fleet. Zorgax's supply of gifts.

"Lackey!"
"Yes, Dread Emperor?" The lackey is at his elbow so fast Zorgax half suspects the man was standing behind him the whole time. "Might I be so bold as to mention that your breath is remarkably fresh?"
"Why are there missiles raining down on my mother's planet?"
"You gave the order, Dread Emperor, in the strangled dialect of the extinct Orthari race."

Zorgax is silent for a moment.

"Tell me, lackey: does the strangled dialect sound a lot like a man choking on mouthwash?"
"They have been likened in the past, Dread Emperor."
"So descending on the population of this world as we speak is a barrage of…"
"Porcelain statuettes of adorable dogs, Dread Emperor. Most are expected to survive the descent but if they do not we still have enough ammunition for a salvo of novelty foodstuffs."

Zorgax watches the finest dog statuettes the galaxy can provide rain down on the deserving and undeserving alike. He catches sight of his reflection in the window and quirks an unexpected smile: the bearded man in red, dispensing gifts to an unsuspecting world.

"Launch the novelty foodstuffs," he says with an imperious wave, "and ready my landing craft. The one with the red searchlight in the nose."

Pleased with himself, Zorgax lets loose a booming laugh that echoes from the vaulted ceiling of the grand audience chamber. The lackey bows in obeisance.

"It will be a Christmas miracle, Dread Emperor."

Christmas

The bells of waiting Advent ring,
The Tortoise stove is lit again
And lamp-oil light across the night
Has caught the streaks of winter rain
In many a stained-glass window sheen
From Crimson Lake to Hookers Green.
The holly in the windy hedge
And round the Manor House the yew
Will soon be stripped to deck the ledge,
The altar, font and arch and pew,
So that the villagers can say
'The church looks nice' on Christmas Day.


Provincial Public Houses blaze,
Corporation tramcars clang,
On lighted tenements I gaze,
Where paper decorations hang,
And bunting in the red Town Hall
Says 'Merry Christmas to you all'.
And London shops on Christmas Eve
Are strung with silver bells and flowers
As hurrying clerks the City leave
To pigeon-haunted classic towers,
And marbled clouds go scudding by
The many-steepled London sky.
And girls in slacks remember Dad,
And oafish louts remember Mum,
And sleepless children's hearts are glad.
And Christmas-morning bells say 'Come!'
Even to shining ones who dwell
Safe in the Dorchester Hotel.


And is it true? And is it true,
This most tremendous tale of all,
Seen in a stained-glass window's hue,
A Baby in an ox's stall?
The Maker of the stars and sea
Become a Child on earth for me?
And is it true? For if it is,
No loving fingers tying strings
Around those tissued fripperies,
The sweet and silly Christmas things,
Bath salts and inexpensive scent
And hideous tie so kindly meant,
No love that in a family dwells,
No carolling in frosty air,
Nor all the steeple-shaking bells
Can with this single Truth compare —
That God was man in Palestine
And lives today in Bread and Wine.

(John Betjeman)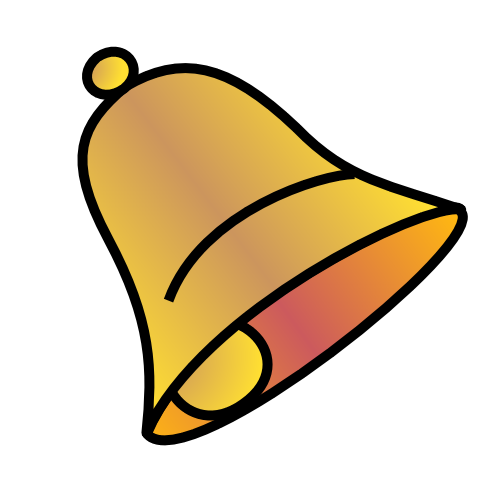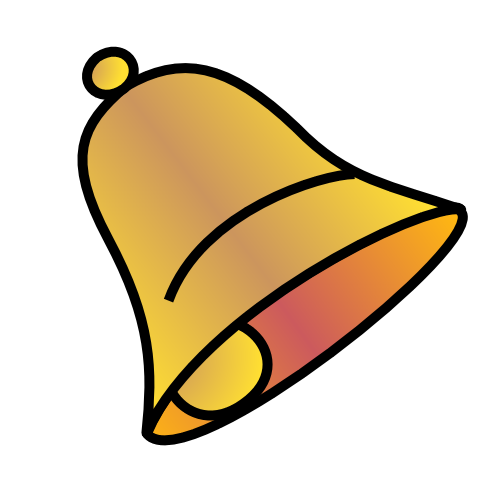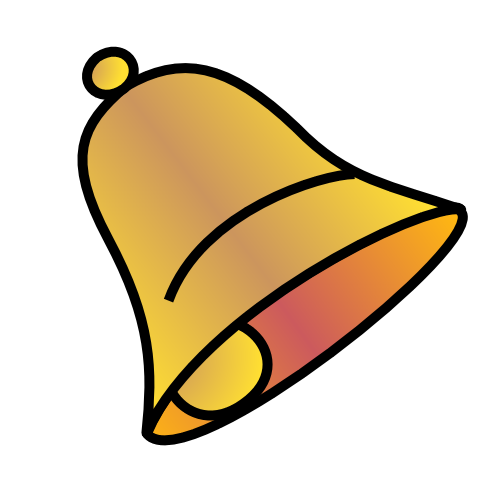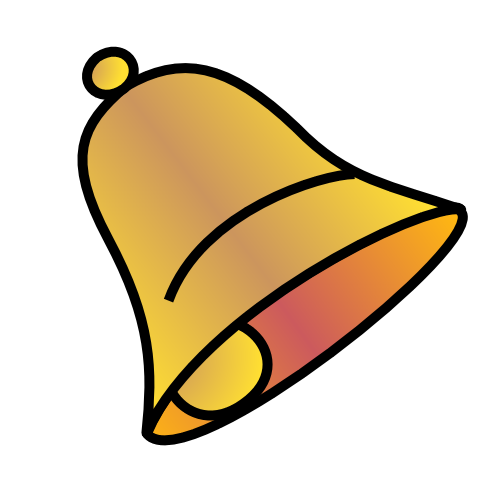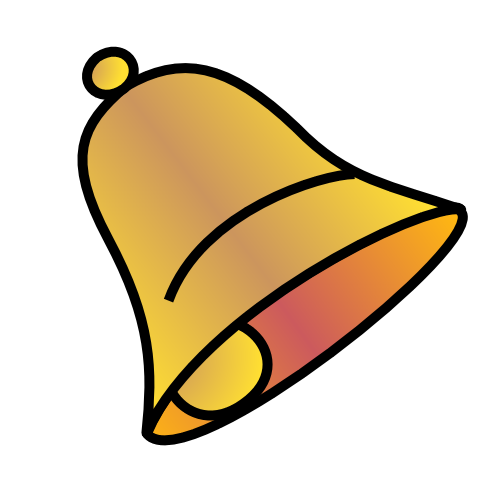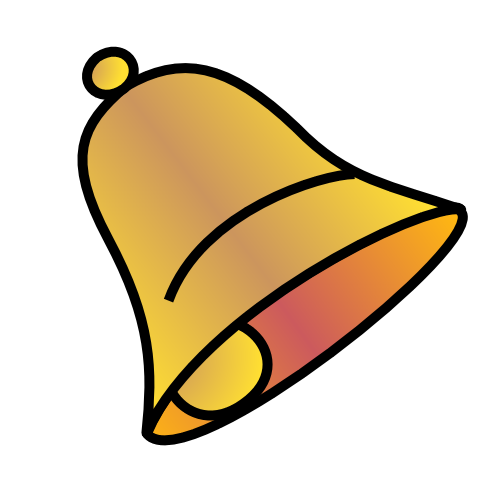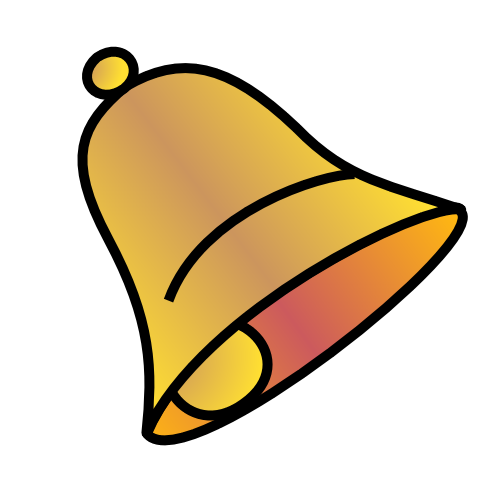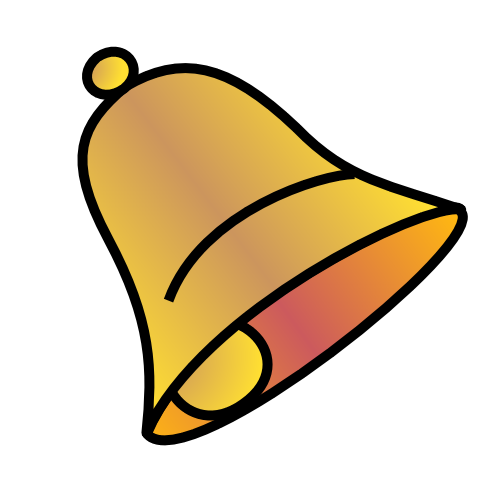 Extracts from "A Child's Christmas In Wales"
All the Christmases roll down toward the two-tongued sea, like a cold and headlong moon bundling down the sky that was our street; and they stop at the rim of the ice-edged fish-freezing waves, and I plunge my hands in the snow and bring out whatever I can find. In goes my hand into that wool-white bell-tongued ball of holidays resting at the rim of the carol-singing sea, and out come Mrs. Prothero and the firemen.
"Get back to the Presents."
"There were the Useful Presents: engulfing mufflers of the old coach days, and mittens made for giant sloths; zebra scarfs of a substance like silky gum that could be tug-o'-warred down to the galoshes; blinding tam-o'-shanters like patchwork tea cozies and bunny-suited busbies and balaclavas for victims of head-shrinking tribes; from aunts who always wore wool next to the skin there were mustached and rasping vests that made you wonder why the aunts had any skin left at all; and once I had a little crocheted nose bag from an aunt now, alas, no longer whinnying with us. And pictureless books in which small boys, though warned with quotations not to, would skate on Farmer Giles' pond and did and drowned; and books that told me everything about the wasp, except why."
"Go on the Useless Presents."
"Bags of moist and many-colored jelly babies and a folded flag and a false nose and a tram-conductor's cap and a machine that punched tickets and rang a bell; never a catapult; once, by mistake that no one could explain, a little hatchet; and a celluloid duck that made, when you pressed it, a most unducklike sound, a mewing moo that an ambitious cat might make who wished to be a cow; and a painting book in which I could make the grass, the trees, the sea and the animals any colour I pleased, and still the dazzling sky-blue sheep are grazing in the red field under the rainbow-billed and pea-green birds. Hardboileds, toffee, fudge and allsorts, crunches, cracknels, humbugs, glaciers, marzipan, and butterwelsh for the Welsh. And troops of bright tin soldiers who, if they could not fight, could always run. And Snakes-and-Families and Happy Ladders. And Easy Hobbi-Games for Little Engineers, complete with instructions. Oh, easy for Leonardo! And a whistle to make the dogs bark to wake up the old man next door to make him beat on the wall with his stick to shake our picture off the wall. And a packet of cigarettes: you put one in your mouth and you stood at the corner of the street and you waited for hours, in vain, for an old lady to scold you for smoking a cigarette, and then with a smirk you ate it. And then it was breakfast under the balloons."
Or I would go out, my bright new boots squeaking, into the white world, on to the seaward hill, to call on Jim and Dan and Jack and to pad through the still streets, leaving huge footprints on the hidden pavements.
"I bet people will think there's been hippos."
"What would you do if you saw a hippo coming down our street?"
"I'd go like this, bang! I'd throw him over the railings and roll him down the hill and then I'd tickle him under the ear and he'd wag his tail."
"What would you do if you saw two hippos?"
Bring out the tall tales now that we told by the fire as the gaslight bubbled like a diver. Ghosts whooed like owls in the long nights when I dared not look over my shoulder; animals lurked in the cubbyhole under the stairs and the gas meter ticked. And I remember that we went singing carols once, when there wasn't the shaving of a moon to light the flying streets. At the end of a long road was a drive that led to a large house, and we stumbled up the darkness of the drive that night, each one of us afraid, each one holding a stone in his hand in case, and all of us too brave to say a word. The wind through the trees made noises as of old and unpleasant and maybe webfooted men wheezing in caves. We reached the black bulk of the house. "What shall we give them? Hark the Herald?"
"No," Jack said, "Good King Wencelas. I'll count three." One, two three, and we began to sing, our voices high and seemingly distant in the snow-felted darkness round the house that was occupied by nobody we knew. We stood close together, near the dark door. Good King Wencelas looked out On the Feast of Stephen ... And then a small, dry voice, like the voice of someone who has not spoken for a long time, joined our singing: a small, dry, eggshell voice from the other side of the door: a small dry voice through the keyhole. And when we stopped running we were outside our house; the front room was lovely; balloons floated under the hot-water-bottle-gulping gas; everything was good again and shone over the town.
"Perhaps it was a ghost," Jim said. "
Perhaps it was trolls," Dan said, who was always reading.
"Let's go in and see if there's any jelly left," Jack said. And we did that.

Always on Christmas night there was music. An uncle played the fiddle, a cousin sang "Cherry Ripe," and another uncle sang "Drake's Drum." It was very warm in the little house. Auntie Hannah, who had got on to the parsnip wine, sang a song about Bleeding Hearts and Death, and then another in which she said her heart was like a Bird's Nest; and then everybody laughed again; and then I went to bed. Looking through my bedroom window, out into the moonlight and the unending smoke-colored snow, I could see the lights in the windows of all the other houses on our hill and hear the music rising from them up the long, steady falling night. I turned the gas down, I got into bed. I said some words to the close and holy darkness, and then I slept.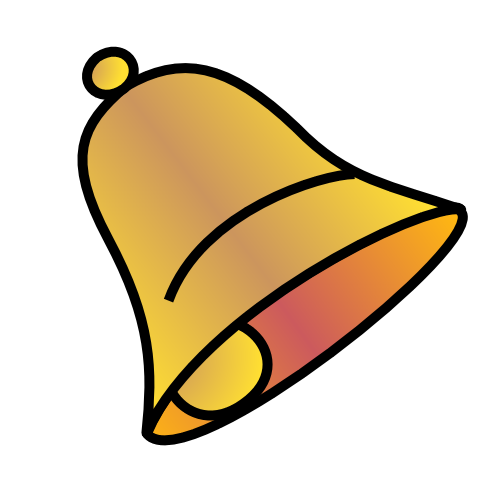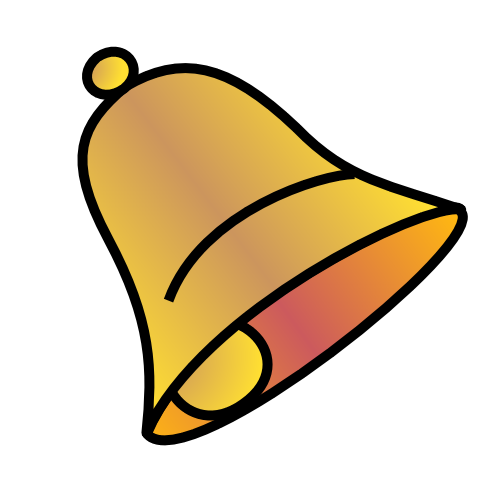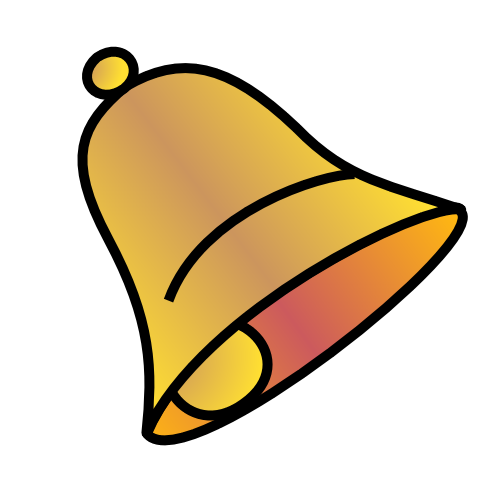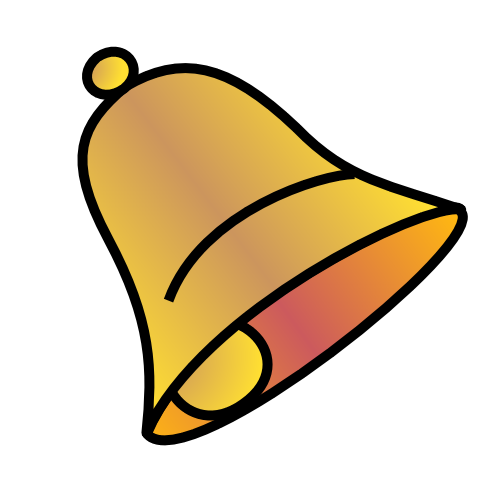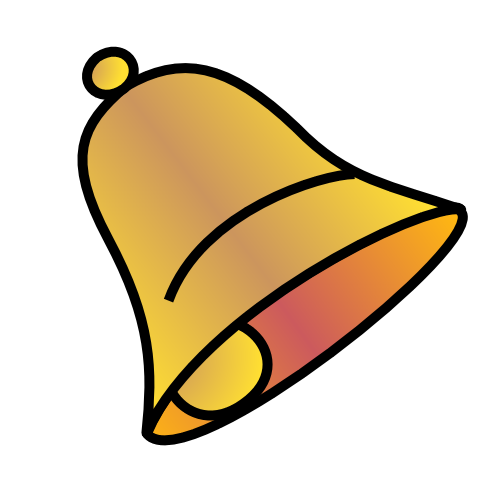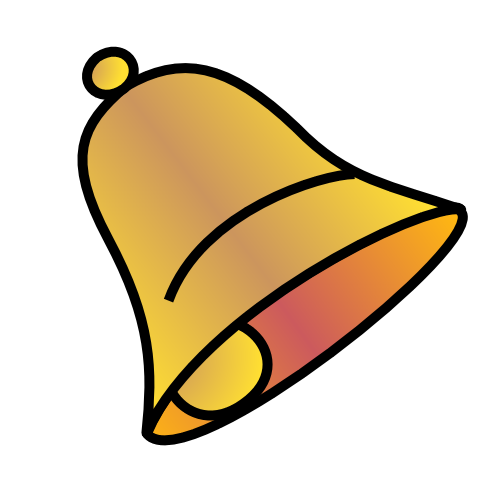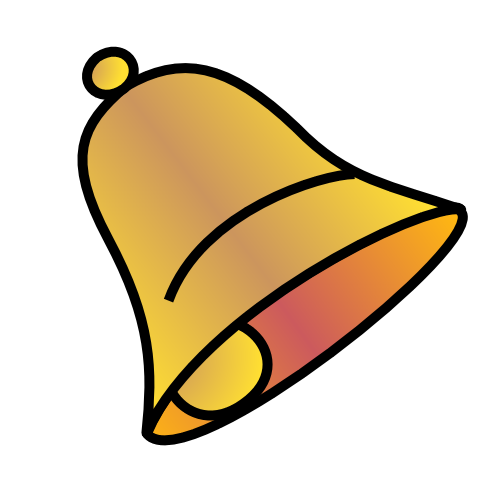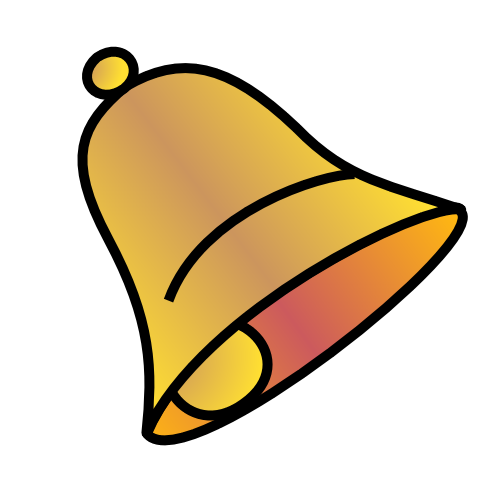 The St. Stephen's Day Murders
(Thea Gilmore does a mean version of this, duetting - of all people - with Mark Radcliffe. A live version is available here.)
I knew of two sisters whose name it was Christmas
And one was named Dawn of course, the other one was named Eve
I wonder if they grew up hating the season
Of the good will that lasts 'til the Feast of St. Stephen

For that is the time to eat, drink and be merry
'Til the beer is all spilled and the whiskey is flowed
And the whole family tree you neglected to bury
Are feeding their faces until they explode

There'll be laughter and tears over Tia Marias
Mixed up with that drink made from girders
And it's all we've got left as you draw your last breath
And it's nice for the kids as you finally get rid of them
In the St Stephen's Day Murders

Uncle is garglin' a heart-breaking air
While the babe in his arms pulls out all that remains of his hair
And we're not drunk enough yet to dare criticize
The great big kipper tie he's about to baptize

His gin-flavoured whispers and kisses of sherry
His best crimble shirt flung out over the shop
While the lights from the Christmas tree blow up the telly
His face closes in like an old cold pork chop

And the carcass of the beast left over from the feast
May still be found haunting the kitchen
And there's life in it yet we may live to regret
When the ones that we poisoned stop twitchin'

There'll be laughter and tears over Tia Marias
Mixed up with that drink made from girders
And it's all we've got left as you draw your last breath
And it's nice for the kids as you finally get rid of them
In the St Stephen's Day Murders
(Elvis Costello)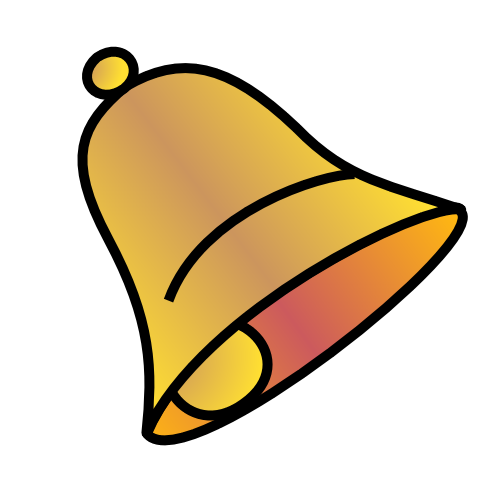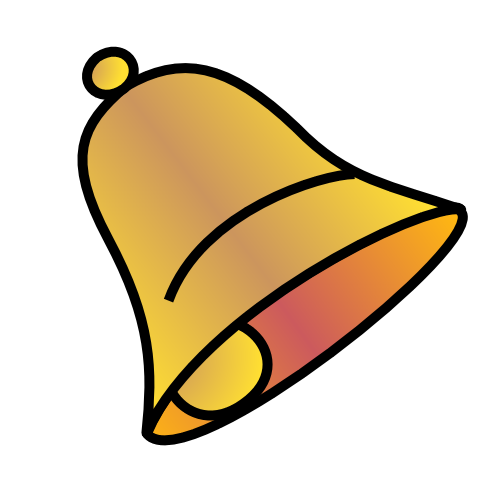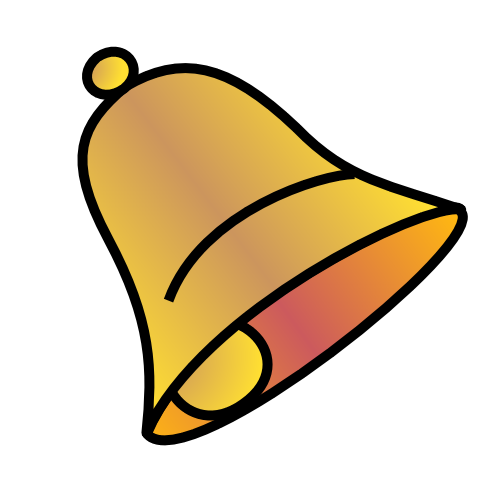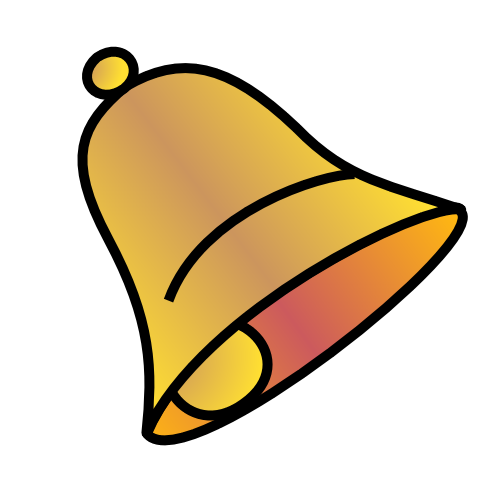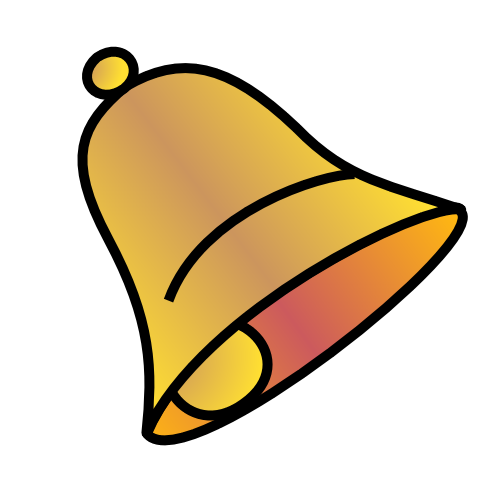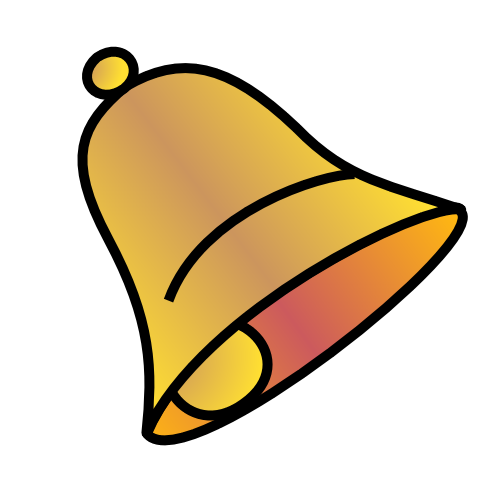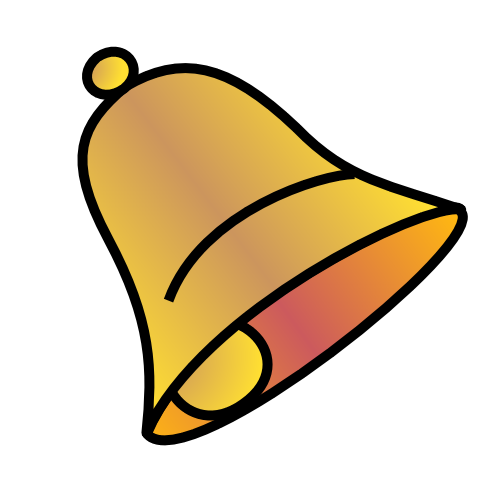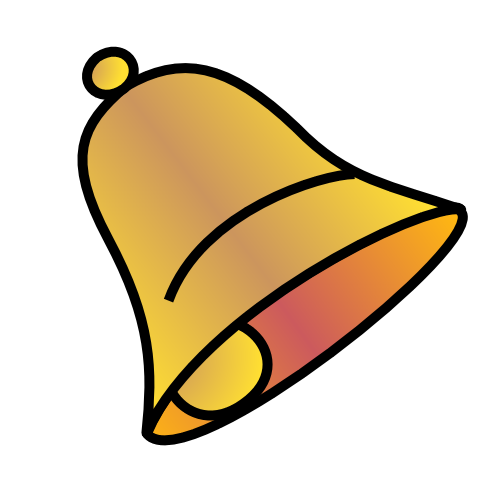 Love That In A Family Dwells
A short story I from last Christmas - once again for The Doctor Who Companion, and written largely because we didn't have a Christmas episode that year. Have a read.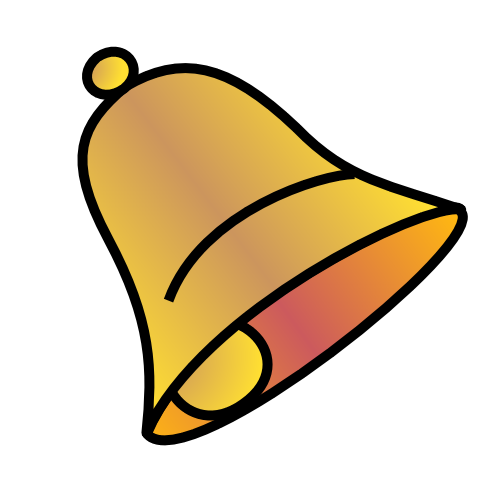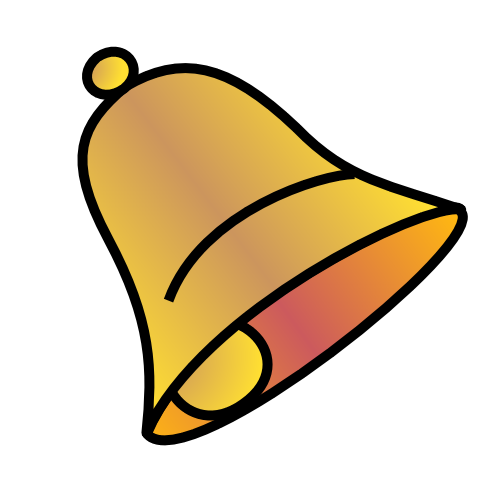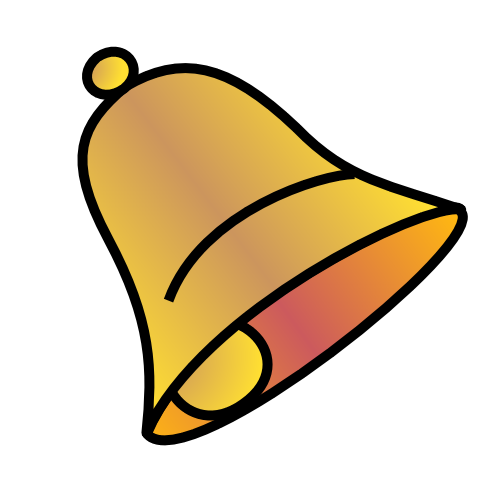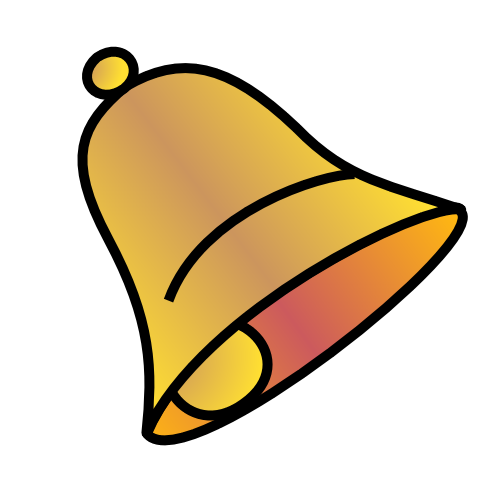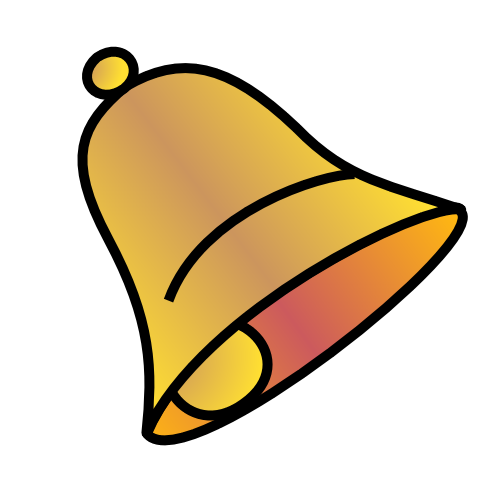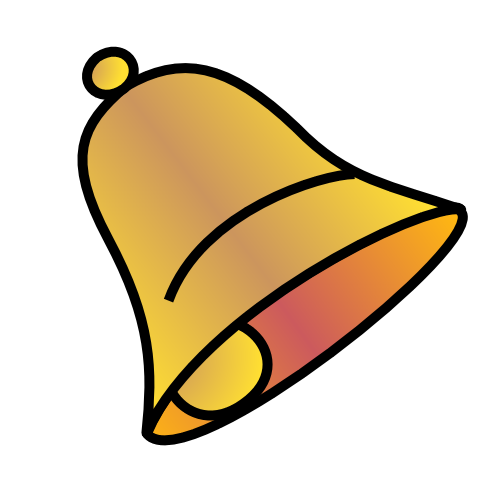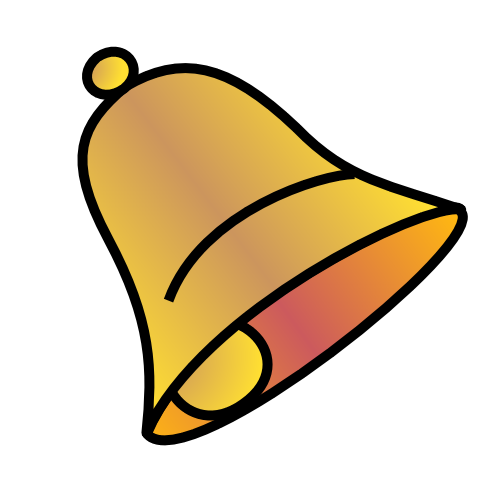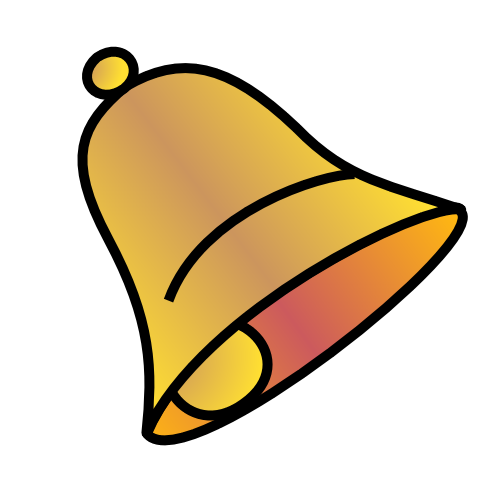 From 'Dulce Domum'
The sheep ran huddling together against the hurdles, blowing out thin nostrils and stamping with delicate fore-feet, their heads thrown back and a light steam rising from the crowded sheep-pen into the frosty air, as the two animals hastened by in high spirits, with much chatter and laughter. They were returning across country after a long day's outing with Otter, hunting and exploring on the wide uplands where certain streams tributary to their own River had their first small beginnings; and the shades of the short winter day were closing in on them, and they had still some distance to go. Plodding at random across the plough, they had heard the sheep and had made for them; and now, leading from the sheep-pen, they found a beaten track that made walking a lighter business, and responded, moreover, to that small inquiring something which all animals carry inside them, saying unmistakably, 'Yes, quite right; this leads home!'
'It looks as if we were coming to a village,' said the Mole somewhat dubiously, slackening his pace, as the track, that had in time become a path and then had developed into a lane, now handed them over to the charge of a well-metalled road. The animals did not hold with villages, and their own highways, thickly frequented as they were, took an independent course, regardless of church, post office, or public-house.
'Oh, never mind!' said the Rat. 'At this season of the year they're all safe indoors by this time, sitting round the fire; men, women, and children, dogs and cats and all. We shall slip through all right, without any bother or unpleasantness, and we can have a look at them through their windows if you like, and see what they're doing.'
The rapid nightfall of mid-December had quite beset the little village as they approached it on soft feet over a first thin fall of powdery snow. Little was visible but squares of a dusky orange-red on either side of the street, where the firelight or lamplight of each cottage overflowed through the casements into the dark world without. Most of the low latticed windows were innocent of blinds, and to the lookers-in from outside, the inmates, gathered round the tea-table, absorbed in handiwork, or talking with laughter and gesture, had each that happy grace which is the last thing the skilled actor shall capture— the natural grace which goes with perfect unconsciousness of observation. Moving at will from one theatre to another, the two spectators, so far from home themselves, had something of wistfulness in their eyes as they watched a cat being stroked, a sleepy child picked up and huddled off to bed, or a tired man stretch and knock out his pipe on the end of a smouldering log.
But it was from one little window, with its blind drawn down, a mere blank transparency on the night, that the sense of home and the little curtained world within walls— the larger stressful world of outside Nature shut out and forgotten— most pulsated. Close against the white blind hung a bird-cage, clearly silhouetted, every wire, perch, and appurtenance distinct and recognisable, even to yesterday's dull-edged lump of sugar. On the middle perch the fluffy occupant, head tucked well into feathers, seemed so near to them as to be easily stroked, had they tried; even the delicate tips of his plumped-out plumage pencilled plainly on the illuminated screen. As they looked, the sleepy little fellow stirred uneasily, woke, shook himself, and raised his head. They could see the gape of his tiny beak as he yawned in a bored sort of way, looked round, and then settled his head into his back again, while the ruffled feathers gradually subsided into perfect stillness. Then a gust of bitter wind took them in the back of the neck, a small sting of frozen sleet on the skin woke them as from a dream, and they knew their toes to be cold and their legs tired, and their own home distant a weary way.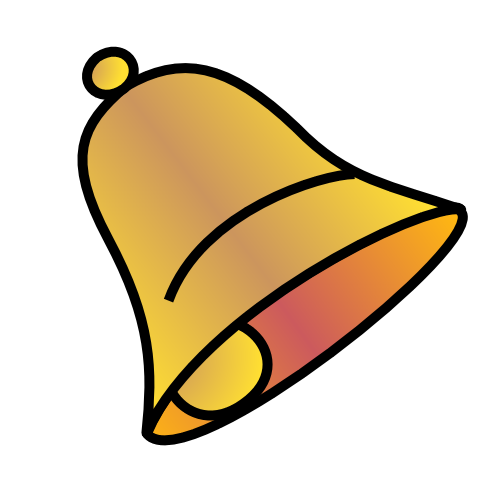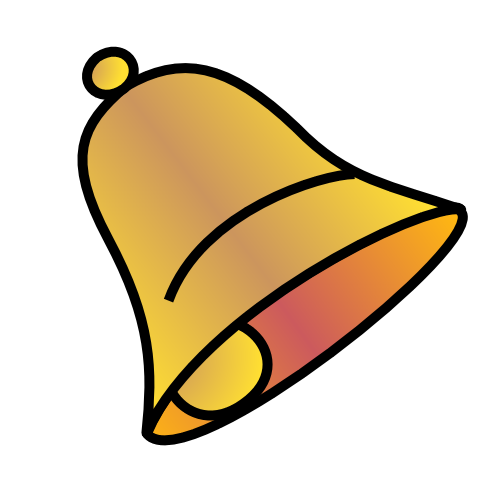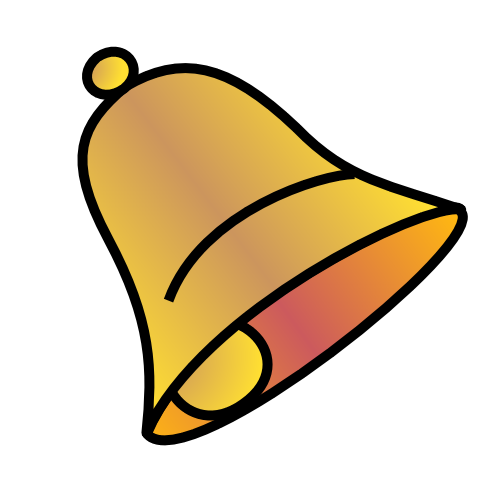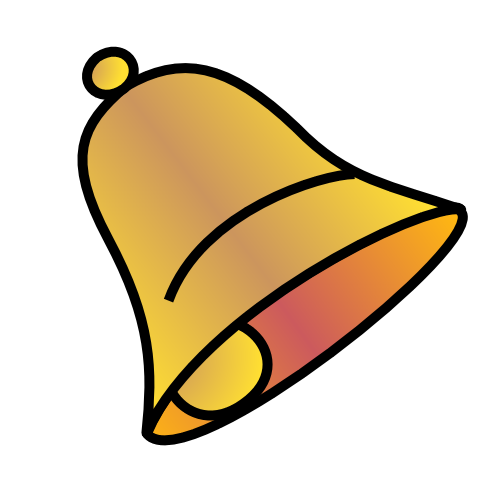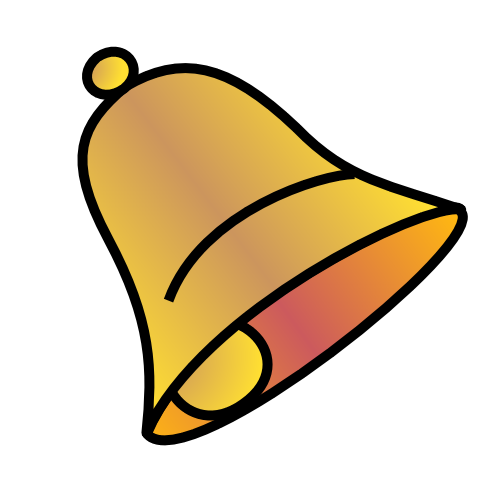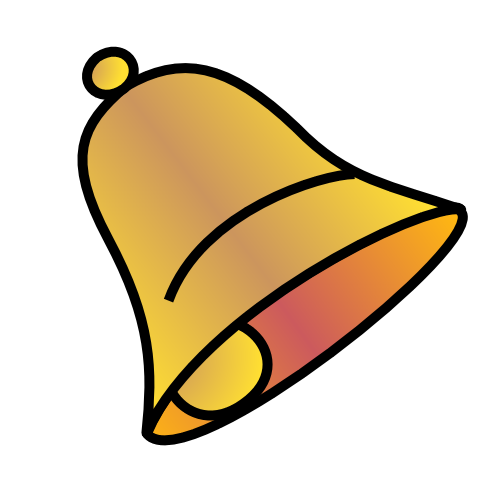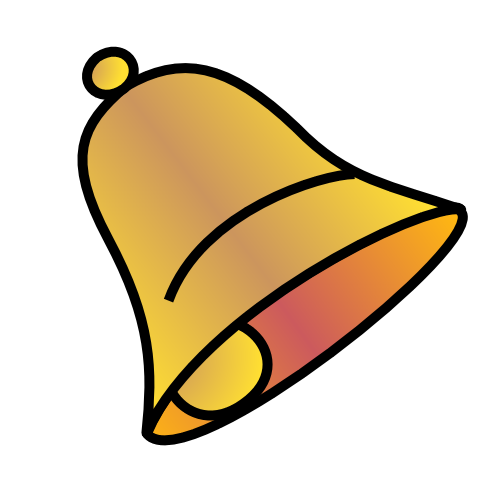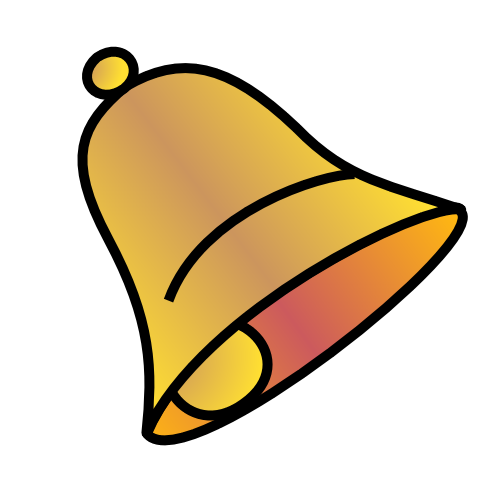 Three Wise Men?
(A friend of mine - a local preacher and C# programmer extraordinaire - wrote this. He's graciously allowed me to include it here. It was first performed in Tilehurst in January 2009.)
To fully appreciate this sketch, you really need to be familiar with the Frost Report sketch on which it's based. To mimic the effect, "King" should be taller than "Astronomer" who should be taller than "Camel herder".
King
I look down on him, because I am a king.
Astronomer
I look up to him, because he is a king, but I look down on him, because he is a camel herder. I am an astronomer.
Camel herder
I know my place. I look up to both of them. But I don't look up to him as much as I look up to him, because he has absolute power in our land.
King
I have absolute power in my land, but I have little understanding of the mysteries of the universe, so sometimes I look up to him.
Astronomer
I understand the mysteries of the universe, but I still look up to him, because I am a not rich or powerful. But I'm richer than him, so I still look down on him.
Camel herder
I know my place. I look up to them both - but while I am poor, I am industrious, honest and trustworthy.
All
We are going on a journey.
King
I am travelling because the books of my ancestors foretold the birth of a new king.
Astronomer
I am travelling because the stars speak of a great new era.
Camel herder
I am travelling because they made me. And because the camels wanted to go for walkies.
King
To make this journey, I gave up dinner engagements with many other royal families from neighbouring countries.
Astronomer
To make this journey, I gave up the opportunity to give the Royal Institution Christmas Lectures.
Camel herder
To make this journey, I have given up everything I care about. My family, friends and home.
King
I have brought the baby a gift of gold.
Astronomer
I have brought the baby a gift of frankincense.
Camel herder
I have brought the baby a gift of socks, and a casserole for his mum and dad.
King / Astronomer
You brought him what?
Camel herder
Socks and a casserole. It's not much, but I couldn't afford any myrrh (said to be ambiguous between 'more' and 'myrrh' if possible). Anyway, I figure he'd like something that was actually useful. It gets really cold in stables - and I should know!
King
When I meet the new king, I shall treat him like the equal that he is.
Astronomer
When I meet the new king, I shall treat him with deference, but expect him to respect my wisdom and knowledge.
Came herder
I know my place. If I meet the new king, I shall kneel at his feet.
Astronomer
Kneel at his feet?
Camel herder
Absolutely. How else am I going to put his socks on?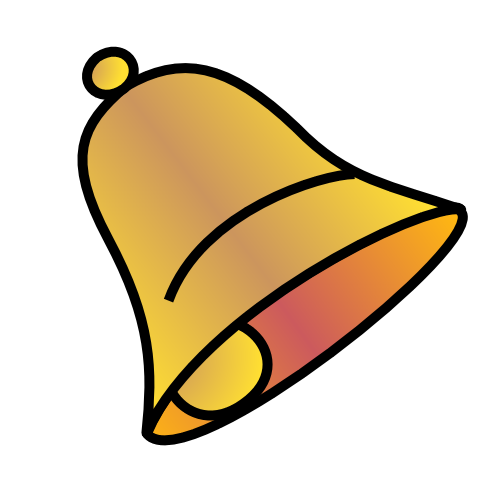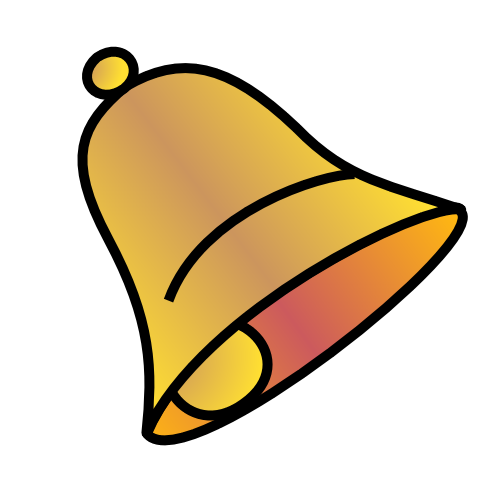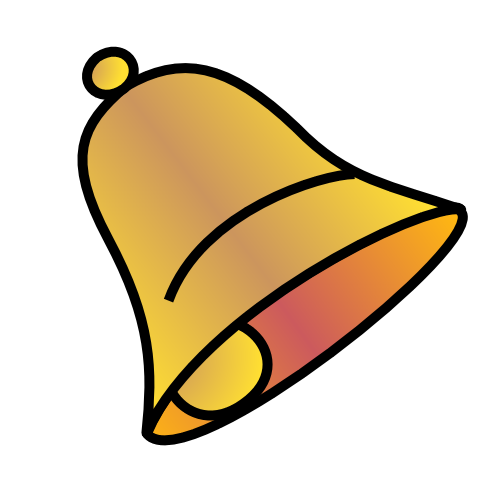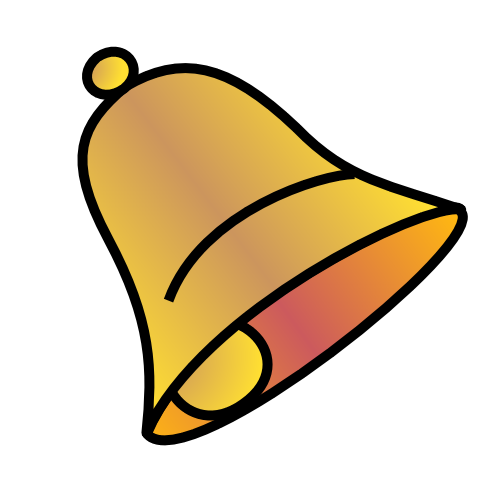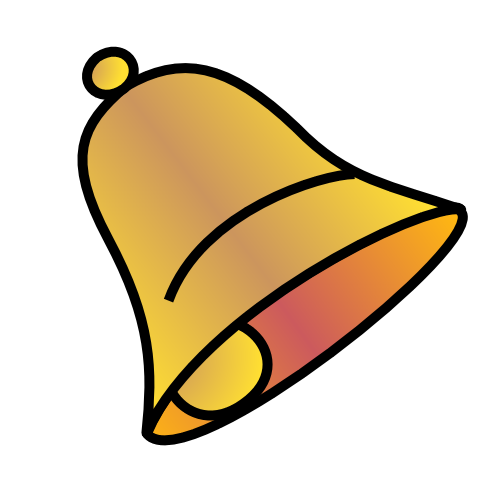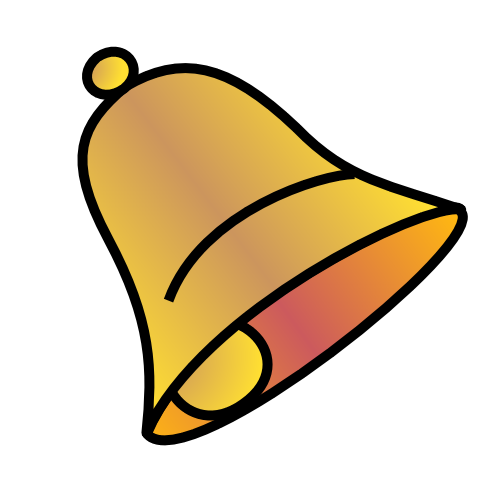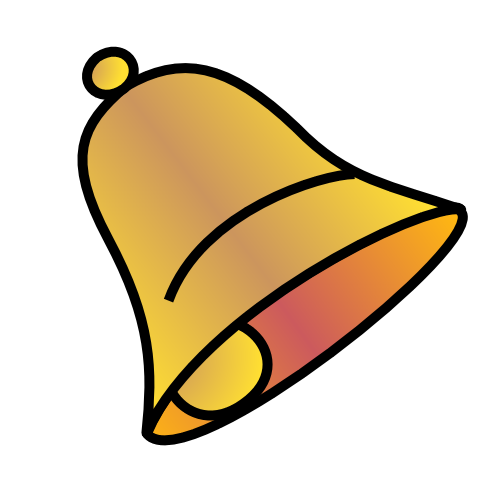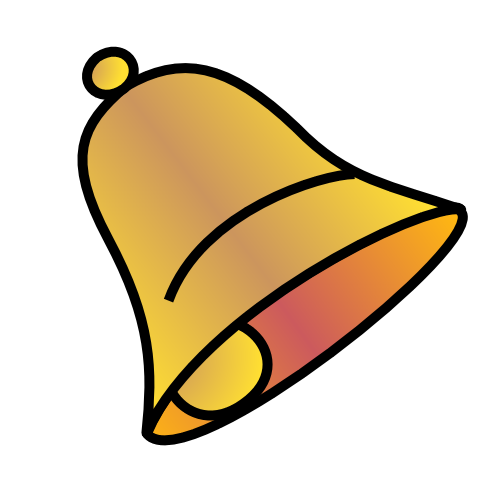 Christmas 1870
Sunday, Christmas Day: As I lay awake praying in the early morning I thought I heard a sound of distant bells. It was an intense frost. I lay down in my bath upon a sheet of thick ice which broke in the middle into large pieces whilst sharp points and jagged edges stuck all round the sides of the tub like chevaux de frise, not particularly comforting to the naked thighs and loins, for the keen ice cut like broken glass. The ice water stung and scorched like fire. I had to collect the floating pieces of ice and pile them on a chair before I could use the sponge and then I had to thaw the sponge in my hands for it was a mass of ice. The morning was most brilliant. Walked to the Sunday School with Gibbins and the road sparkled with millions of rainbows, the seven colours gleaming in every glittering point of hoar frost. The Church was very cold in spite of two roaring stove fires. Mr V preached and went to Bettws.
Monday, 26 December: Much warmer and almost a thaw. Left Clyro at 11 a.m.
At Chippenham my father and John were on the platform. After dinner we opened a hamper of game sent by the Venables, and found in it a pheasant, a hare, a brace of rabbits, a brace of woodcocks, and a turkey. Just like them, and their constant kindness.
Tuesday, 27 December: After dinner drove into Chippenham with Perch and bought a pair of skates at Benk's for 17/6. Across the fields to the Draycot water and the young Awdry ladies chaffed me about my new skates. I had not been on skates since I was here last, 5 years ago, and was very awkward for the first ten minutes, but the knack soon came again. There was a distinguished company on the ice. Lady Dangan, Lord and Lady Royston and Lord George Paget all skating. Also Lord and Lady Sydney and Mr Calcroft, whom they all of course called the Hangman. I had the honour of being knocked down by Lord Royston, who was coming round suddenly on the outside edge. A large fire of logs burning within an enclosure of wattled hurdles. Harriet Awdry skated beautifully and jumped over half-sunken punt. Arthur Law skating jumped over a chair on its legs.
Wednesday, 28 December: An inch of snow fell last night and, as we walked to Draycot to skate, the snow storm began again. As we passed Langley Burrell Church we heard the strains of the quadrille band on the ice at Draycot. The afternoon grew murky and when we began to skate the air was thick with falling snow. But it soon stopped and gangs of labourers were at work immediately sweeping away the new fallen snow and skate cuttings of ice. The Lancers was beautifully skated. When it grew dark the ice was lighted with Chinese lanterns, and the instense glare of blue, green, and crimson lights and magnesium riband made the whole place a light as day. Then people skated with torches.

(Revd Francis Kilvert)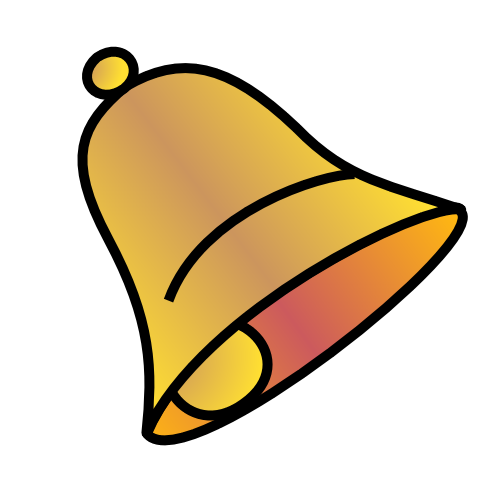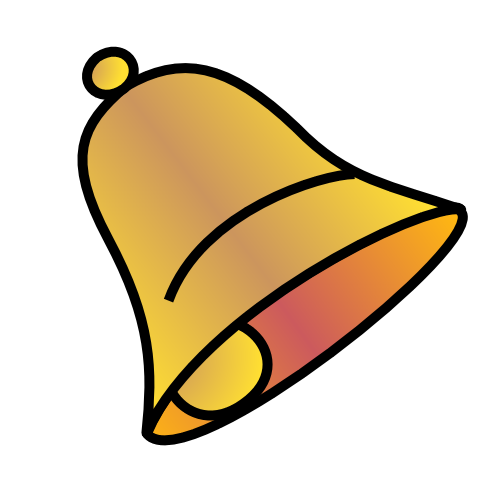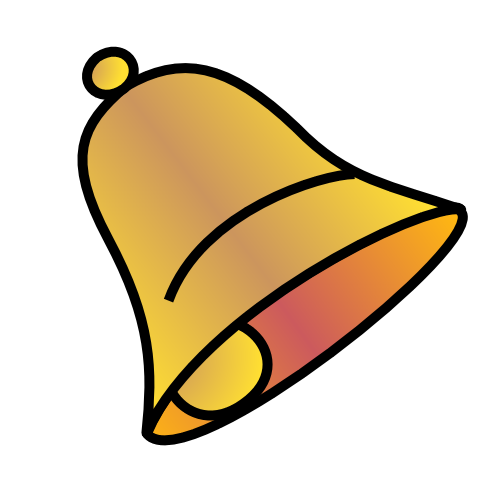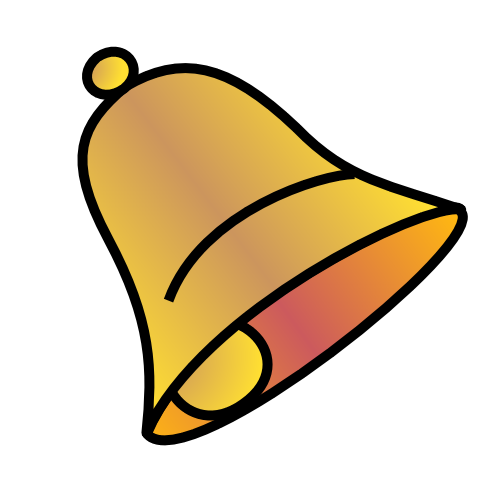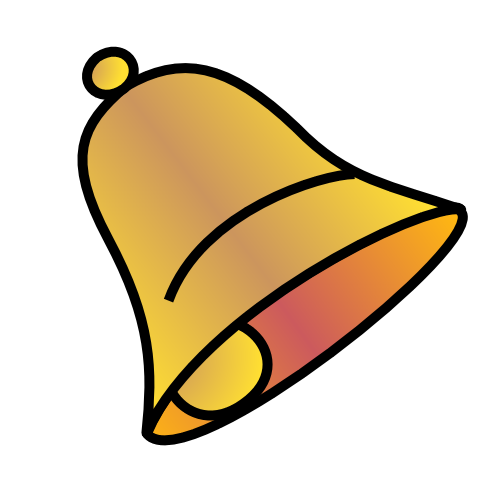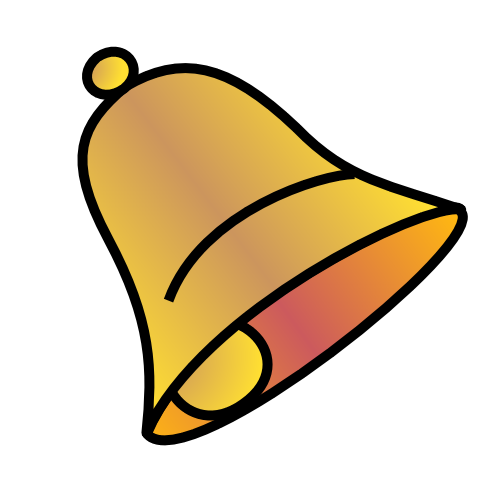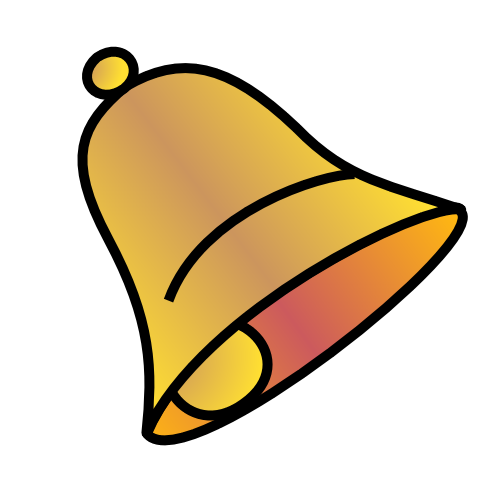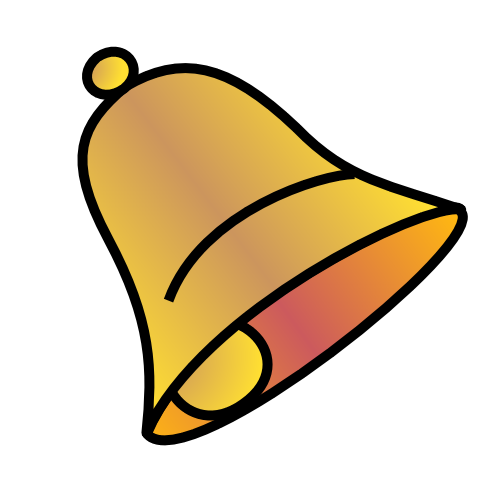 Behold the Santatron
(The final offering from Chris.)
The Santatron: fifty feet of crimson-painted steel wrapped around the sort of technology that would make NASA scientists speak in tongues. Its rotund belly houses a nuclear reactor. Its on-board computer calculates a good-bad matrix based on a subject's social media presence. Its eyes twinkle with the ignition lights of molecular fluorine lasers. It can fly.
It stands before Santa's palatial mansion – the Coca-Cola money goes a long way – and there is a slight whine of feedback as it charges its merriment projectors.
"HO HO HO MERRY CHRISTMAS."
Trees shake. Animals flee. Snow slides from the roof of the mansion in a sudden rush. The Santatron waits with robotic patience as the echoes fade, snow steaming away from its rocket boots. Eventually Santa digs his way out of his suddenly buried front door. A huge grin splits his face. He shoves his way outside to get a good look at his robot doppelganger. If he was a younger man he might utter an 'awesome' in hushed, reverent tones – but that's not his style.
"Ho ho ho!" he booms. "Someone's getting good eBay feedback tonight!"
Mary Claus follows him out of the door. She wears a sensible apron with a snowman on it, smeared with motor oil. Magic reindeer are nice and all, but a snowmobile is still better for nipping to the shops and back. She eyes her husband and prepares herself for the unpleasant task of puncturing his dreams.
"It's certainly… impressive," she says, choosing her words with care. "What will you use it for?"
"With this," Santa says, chest swelling with pride, "I can take Christmas where Christmas has never gone before!"
Mary sighs.
"Christmas is a time, dear. It's already everywhere." She'd read that in a book by Stephen Hawking. "What kind of batteries does it take?"
"It runs on mince pies!" Santa says. He beams.
Mary stares at him. When nothing is forthcoming, she raises an eyebrow and taps her foot puff puff in the snow.
"And uranium," Santa admits, looking sheepish. "Mince pies and uranium."
He rallies, folds his arms and tries to look stern.
"We can afford it."
It's true: just after they were married she'd sat down with the accounts and worked out that between all the licensing and the nebulous 'Santa magic' that covered flying reindeer, a supersonic sleigh, and apparently basic household upkeep for two hundred elves, with a little effort they could buy Luxembourg.
"It's not the money," she says. "Isn't it a bit… forceful, for Christmas?"
Santa frowns in puzzlement.
"I don't understand."
Of course he doesn't, Mary thinks. The Santatron is just one more drop in his vast ocean of seasonal good cheer. She walks over to her husband and nestles into him; his arm finds its way around her shoulders with the practice of long habit.
"Christmas is supposed to be about family, and gift-giving, and decorations, and…" she waves her hand in vague circles at the Santatron. "Not giant robots. No matter how Christmassy they are."
"I suppose you're right," Santa says. He kisses the top of her head and they stand, leaning together, for a while.
"It's cold," says Mary at last. "Let's go inside."
"Got a better idea," says Santa. "Let's take the robot for a spin."
Mary looks at him. He looks back at her, shrugs.
"It's not Christmas yet, so I'm declaring it Giant Robotmas. It's all about giant robots. Even if they are a bit Christmassy."
His cheer is infectious. Mary smiles.
"Happy Giant Robotmas, dear."
The Santatron's sensors detect a Christmas-like moment.
"HO HO HO," it booms.
A Roman Thank You Letter

For New Year, Postumus, ten years ago,
You sent me four pounds of good silver-plate.
The next year, hoping for a rise in weight,
(For gifts should either stay the same or grow),
I got two pounds. The Third and fourth produced
Inferior presents, and the fifth year's weighed
Only a point - Septicus' work, ill-made
Into the bargain. Next I was reduced
To an eight-ounce oblong salad-platter; soon
It was a miniature cup that topped the scales
At even less. A tiny two-ounce spoon
Was the eighth year's surprise. The ninth, at length,
And grudgingly, disgorged a pick for snails
Lighter than a needle. Now, I note, the tenth
Has come and gone with nothing in its train.
I miss the old four pounds. Let's start again!

(Translated by James Mitchie)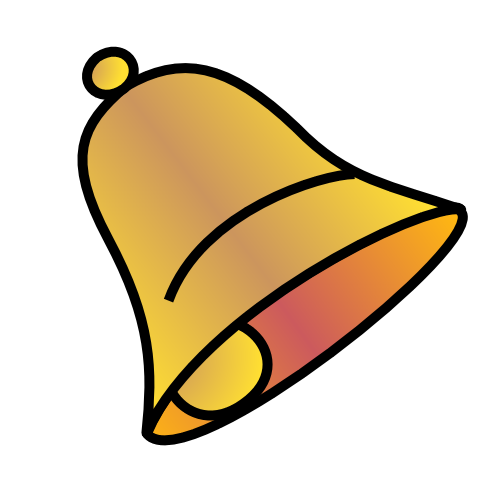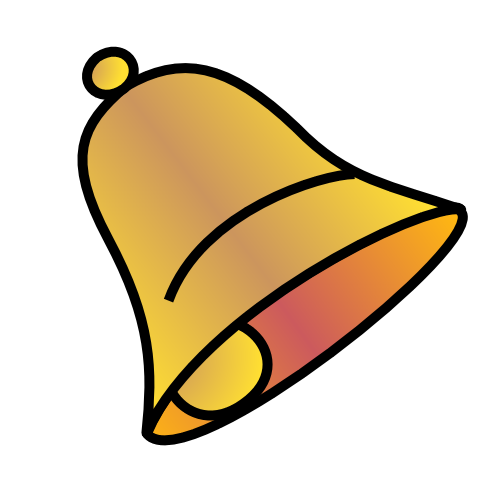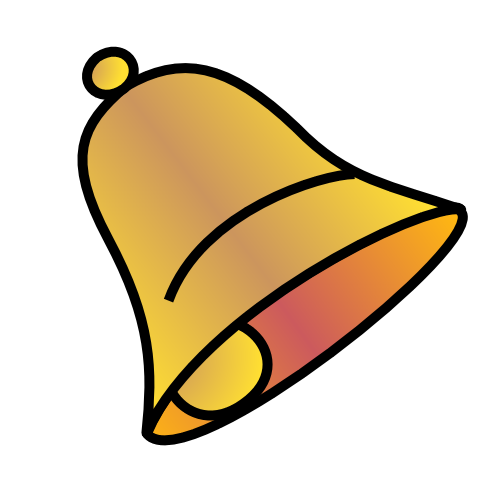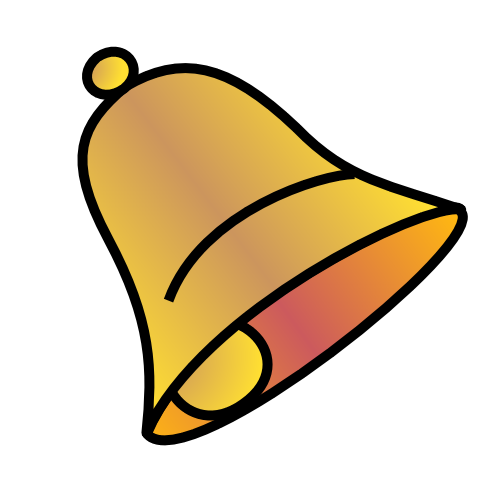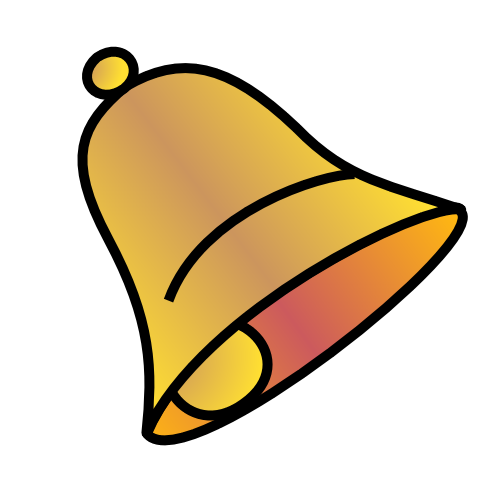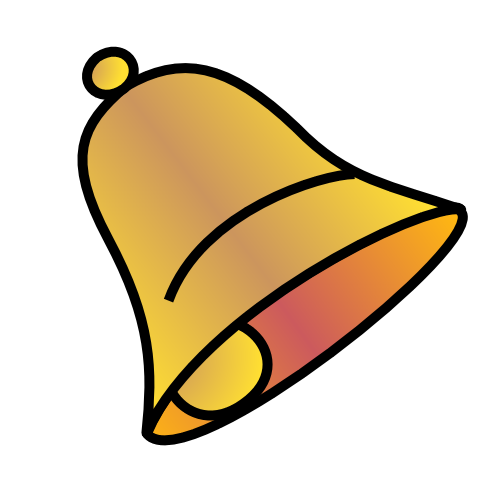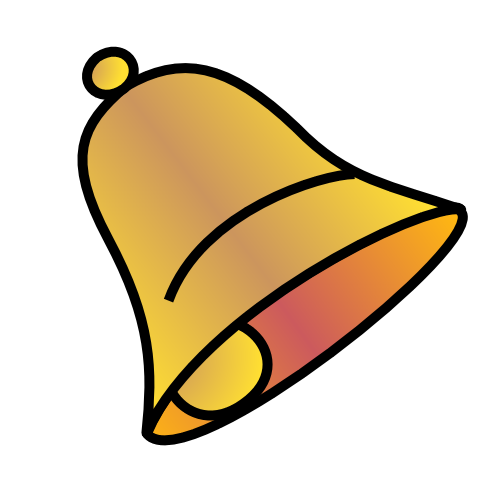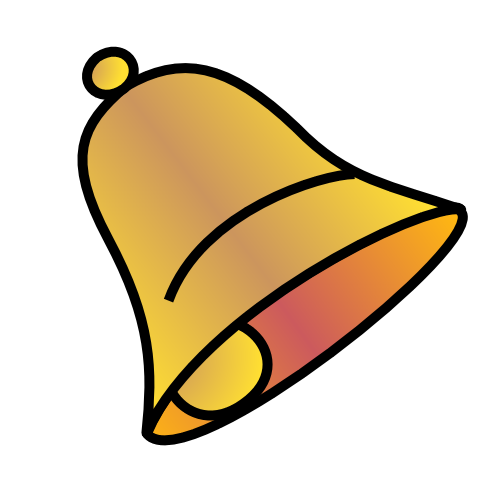 The Cast of Christmas Reassembles for Easter
Take the wise men to the Emperor's palace.
Wash their hands in water.
Get them to say something about truth.
Does anyone know any good Jewish jokes?
The one about a carpenter
who thought he was a King?
The one about the Saviour
who couldn't save himself?
The shepherds should stand with the chorus.
They have a big production number -
'Barabbas, We Love You Baby'.
Mary? She can move to the front.
We have a special section reserved
for family and close friends.
Tell her that we had to cut the manger up.
We needed the wood for something else.
The star I'm afraid I can't use.
There are no stars in this show.
The sky turns black with sorrow.
The earth shakes with terror.
Hold on to the frankincense.
We'll need that for the garden scene.
Angels? He could do with some angels.
Avenging angels.
Merciful angels.
He could really do with some angels.
Baby Jesus.
Step this way please.
My! How you've grown!
(Steve Turner)